Firm says its new media screens offer brands 15% average sales uplift
CONVENIENCE store retailers  across the country are reaching shoppers in a whole new way following the launch of Hi!Street Digital's new media screens.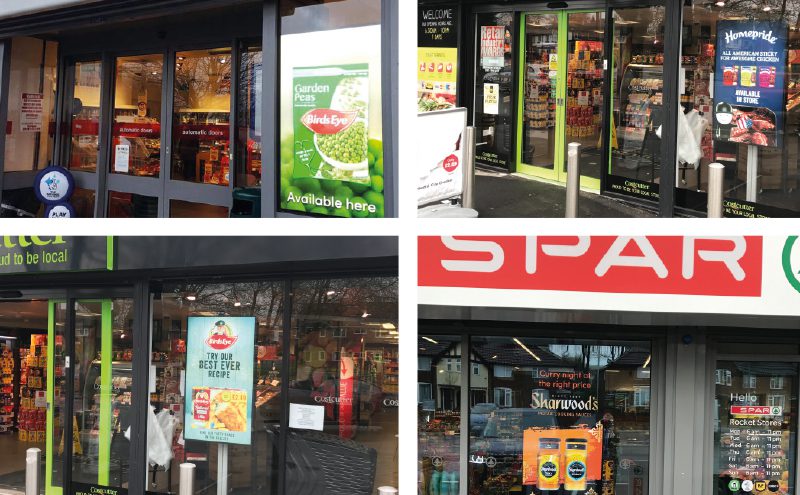 Having undergone a year-long trial period in a number of independent stores, representing a wide range of symbol groups, the screens are now being taken to retailers across Scotland.
Managing partner Jonathan Daniels described the technology as a new and effective way for brands to target convenience shoppers, with big benefits to retailers.
"It's designed to resonate with a shopper as they enter the store in order to increase their likelihood of purchase," he said.
"Research shows you have 37 seconds after somebody has seen something for them to put it in their basket. After that the impact diminishes rapidly across two, three, four minutes.
"This is why screens outside of supermarkets are a lot less impactful – because you see the product when you're 20 minutes away from the fixture.
"Across every brand we've worked with, every single one of them has seen an increase in sales, the average increase being 15.3%."
The screens are installed free of charge to retailers with no monthly fee.
"Our money is made entirely through the brands on the screen," said Jonathan.
"And we are working with serious brands that convenience retailers will stock. If we're pushing Branston beans, say, we'll ask retailers to stock Branston, but they don't have to de-list Heinz.
"What we won't do is demand they stock some new organic cat food or something that we're pushing.
"The retailer has to stock the product, but we're not going to stitch them up with dreadful products that they're not going to be able to sell."
Scott Graham, owner of McLeish in Inverurie, was fitted with a Hi!Street Digitial screen just before Christmas.
"Our store is located on a busy high street and old-school wholesaler posters just don't offer the stand-out we need to really catch our customers' attention, particularly on dark evenings," he said.
"We've had fantastic results for promotions we are running on screen and in-store, particularly meal deals. Food to go is such an important part of our offering now, having the additional awareness has definitely contributed to more sales and is one of our biggest successes of the year so far."