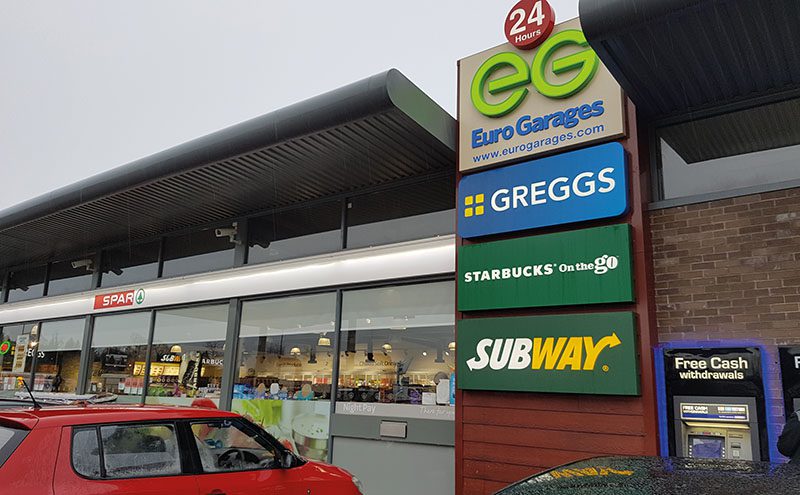 FUEL price management software company PriceAdvantage, a division of Skyline Products, has announced a strategic alliance with TLM Technologies to drive sales in the UK. The alliance follows the addition of one the UK's leading forecourt retailers – Euro Garages – to the PriceAdvantage customer portfolio.
"The addition of Euro Garages, along with our global growth, prompted us to expand our world-class support with the addition of a UK-based support team," said Chip Stadjuhar, president and CEO of Skyline Products. "We found the ideal match in TLM. They share our philosophy that it takes more than just a great product to create a satisfied customer – it also requires a great overall customer experience."
TLM will also specialize in the sales and support of PriceAdvantage to UK forecourt retailers who utilize the Oracle Retail Fuel Station POS. The integration between PriceAdvantage and TLM will allow UK forecourt operators to push new prices from headquarters to the EPOS, pumps and electronic price signs.
"PriceAdvantage has really challenged the market in terms of what fuel pricing software can do," said Bob Laidlaw, TLM business development director. "This software is easy to install, easy to use, and offers functionality never before seen within our market. It's a real game-changer for forecourt operators."
PriceAdvantage software allows fuel marketers to easily gather competitor prices, replacement costs, historical data and market insight as well as leverage economic modelling to determine and push new fuel prices to the street faster and more accurately. TLM said PriceAdvantage can be installed in weeks, allowing a rapid return on investment.

TLM Technologies has also announced the successful deployment of its Evo Head Office solution with leading Top 50 Indie HKS Retail, for the management of seven of its recently-acquired sites.
Supporting business processes such as finance, promotions, stock control and logistics, the system gives independent groups like HKS greater control and visibility across their estates.
HKS managing director Shane Thakrar said: "We set the team a very tight implementation window to fit to the acquisition of the sites and they hit the target. Evo Head Office provides up to date technology to allow us to effectively manage stock and margins at site level from head office, saving significant time and effort at both head office and site."