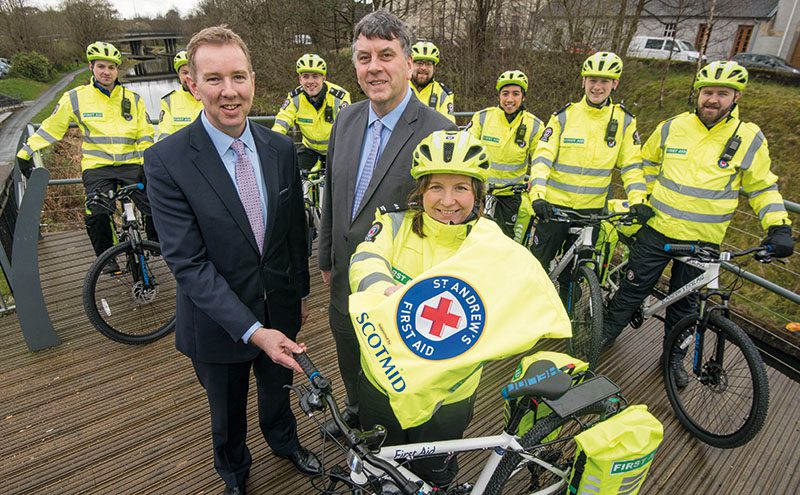 Scotmid has pedalled out £15,500 in support for St Andrew's First Aid, allowing the charity to boost its two-wheeled cycle response team.
The latest donation from the retail co-operative follows a £75,000 donation to the charity in 2015, to be spent over a three year period.
St Andrew's First Aid chief executive Stuart Callison said the continued support from Scotmid "remains truly valuable in our dedication to provide Scotland with the highest levels of trained first aiders".