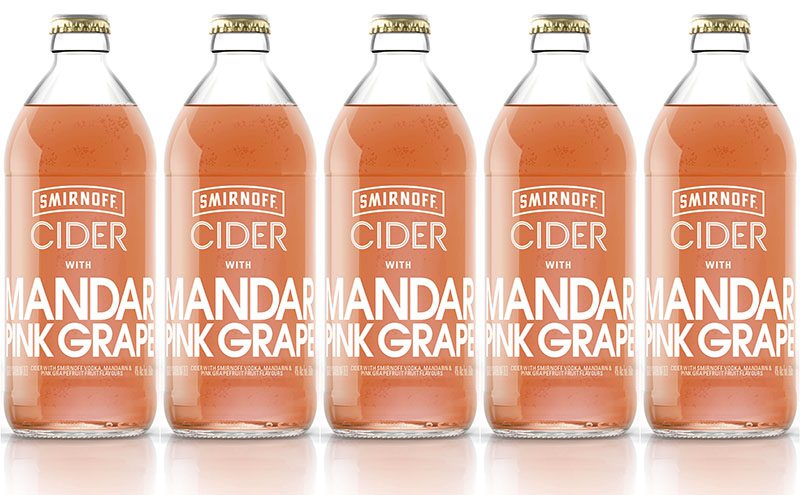 Diageo has extended its range of Smirnoff Ciders with the launch of a Mandarin & Pink Grapefruit variant.
Available to order in the off-trade, the new flavour follows on from last year's Smirnoff Cider launch, which saw Passionfruit & Lime, and Raspberry & Pomegranate ciders roll out in June.
Both ciders from last summer's launch will also now be available in a 330ml can multipack.
Katie Hunter, innovation commercialisation manager at Diageo GB, said the new cider flavour aims to drive excitement and growth into the flourishing fruit cider category.
Smirnoff Cider Mandarin & Pink Grapefruit is available in cases of 8x500ml bottles with an RRP of £2.19 each.