SCOTTISH Grocer's Employee of the Year 2016, Katherine MacDonald, didn't expect to ever win such an award.
Even on the night of the presentation, when she met the other two retail employees in the running, she resigned herself to the notion that it had been lovely to be nominated.
Then when she saw her picture on the big screen and Alistair McGowan announced that she had taken the title, her immediate reaction was to feel flattered.
But anyone who has met Katherine's colleagues or regular customers at the Spar store where she works in Polbeth would not have been surprised.
Customers often talk of her welcoming smile and store owner, Denis McCormack, says he knows he can depend on Katherine and that nothing is ever a bother to her.
Katherine said: "I feel there was a lot of luck involved. It was lucky that I was in the store when we were visited by judges for another award category and that one of them saw something in me that prompted her to put me forward for the award.
"After that Denis wrote a lovely piece about me which got me into the final three and an invitation to the awards night."
Katherine says she was a bag of nerves when the judges came to interview her as a potential employee of the year.
She said: "I was so nervous that when they asked me what was involved in my job I didn't even tell them half of what I do."
But the judges got a full enough picture to conclude that Katherine does everything from staff training to placing orders, from suggesting new lines to helping customers find what they are looking for.
Having started as a part time assistant Katherine quickly worked her way into a supervisor's post, according to Denis, through her can-do attitude and cheery disposition.
Katherine says that growing up in a rural area and working in hotels from a young age and gaining experience in a range of jobs in the Channel Islands and Greece, doing everything from making ice cream to being a nanny, has all helped her become adaptable but, she stressed, the one thing she has enjoyed in all of these posts is meeting people.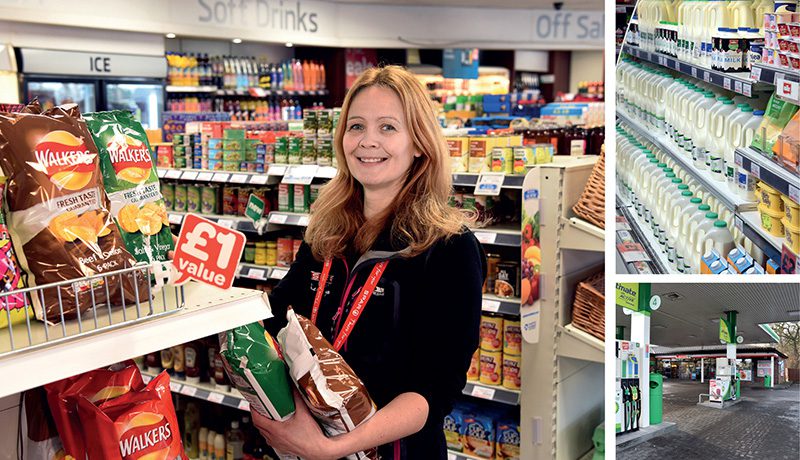 And when Scottish Grocer caught up with Katherine a year after her success in the awards she summed up her attitude to the job by saying: "We still have the smile."
As her guest for the awards, Katherine took Laura, another supervisor from the store, and says her congratulations meant a lot to her.
She said: "We all work closely as a team in the store and, to be honest, I was a bit embarrassed to have been picked out for the award so it was nice to be able to involve my colleague in the celebration.
"She really supported me on the night and for a colleague to congratulate me as enthusiastically as she did was lovely."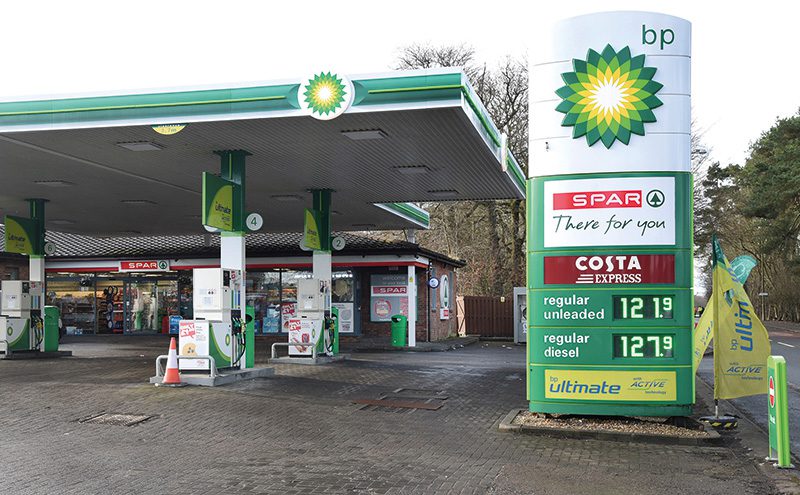 Katherine's husband was in Greece when she received her award but other family members were on hand to enjoy the moment. Her daughter, Alexandra, was impressed with the trophy and her niece's husband, who works in retail management with a big chain, was keen to impress on her how prestigious her victory was.
"The evening was fantastic. I had gone out and bought a new dress and had heels on. I felt really nice and all the Spar people there were absolutely lovely to me.
"It felt an honour to represent the store in this way."
Katherine had an overnight stay in the Glasgow hotel where the awards ceremony took place and was back at work the following afternoon.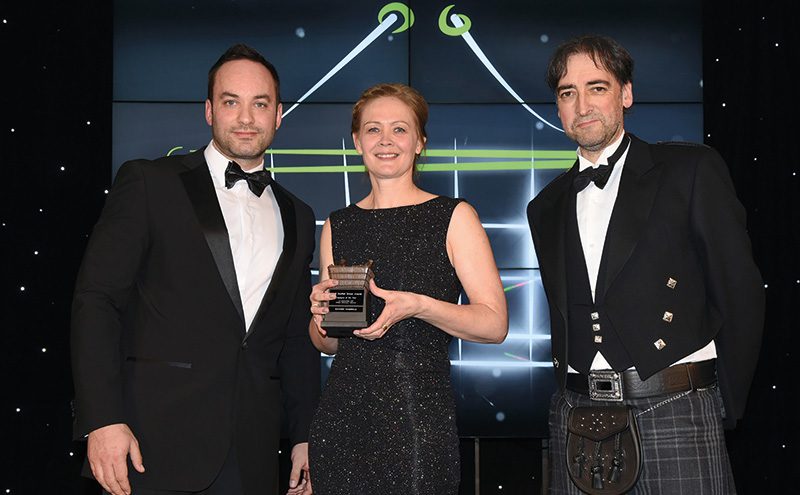 She said she was thrilled by the reaction from her colleagues and the store owners. She said: "The rest of the staff gave me a lovely card and chocolates and Denis and William, the owners, gave me a fitbit to celebrate. Spar also sent me a lovely gift."
And after Denis put news of her ward on the store's Facebook page, Katherine was delighted that customers took the time to congratulate her.
Her boss, Denis, added: "It's all about staff, that's the most important thing. You can have the best product on the shelf at the best price but grumpy staff can put customers off.
"We are lucky to have Katherine on our team."