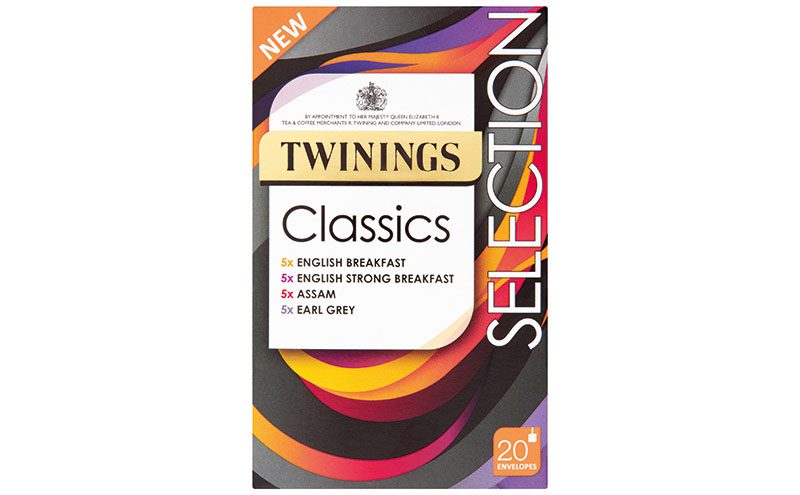 TWININGS has unveiled a new range of Selection packs, which include six variety packs made up of its best-loved flavours.
Each Selection pack includes four varieties of tea in the same box.
For example, 'Classics' features English Breakfast, Strong English Breakfast, Assam and Earl Grey, while 'Fruits' includes Cranberry & Raspberry, Mango & Strawberry, Blackcurrant & Blueberry and St Clements.
Other Selection packs include 'Mints', 'Camomiles', 'Gingers' and 'Steamed Green Teas'.
Each teabag in the new range is individually foil-wrapped to lock in the flavour for extra freshness, with 20 bags contained in each box.