Awards profile – Confectionery Retailer of the Year

THE first thing you see when you go through the door into Spar, Market Street, Forfar is a pair of £1 stands, but the shop creates an impression for consumers from the moment it comes into view.
Owner Mohammed Asif explained: "We had a bit of a face-lift at the start of 2016 with new signs and making things look fresh.
"The windows had previously been half blank but we removed the coverings to make them completely clear.
"If people can see inside when they are driving past and see that the shop is well lit with good displays it does attract customers."
And on the £1 stands he said: "Any £1 lines have a big uplift.
"We have the Spar £1 stand and if anything is in the last month before its sell-by-date, rather than put a half price sticker on it, we make it £1.
"We never sell out-of-date stock."
Asif says price is crucial and it is vital to display prices but believes that price-marked packs can lead to confusion.
He said: "We are loyal to Spar and will only go to the cash & carry if customers are asking for something we can't get through Spar, so we do not have a lot of PMPs.
"We don't want to confuse people. If we have a PMP at one price and another price on offer from Spar or one of our own manager's specials it could create confusion.
"Of course price is important and we always try to offer our customers the best price we can and make it easy for them see what they will be paying."
All the major supermarkets have stores in Forfar and Asif believes his shop continues to be successful through a combination of cleanliness, stock, staff and availability.
He said: "We are competitively priced and always keep the standards high."
Asif has had the store since 2011. It had previously been a kitchen showroom and had lain empty for a number of years before he took over the premises, so he was starting from scratch.
He says sales have increased every year since and are still showing small increases on a monthly basis.
But that doesn't mean the store will be standing still.
Having introduced a self-serve coffee machine in the summer of 2016, Asif is planning to enhance his hot food offering and is bringing in a fresh cakes feature early this year.
And, to ensure it is serving its customers' needs, the shop recently held a shopper survey with very positive results.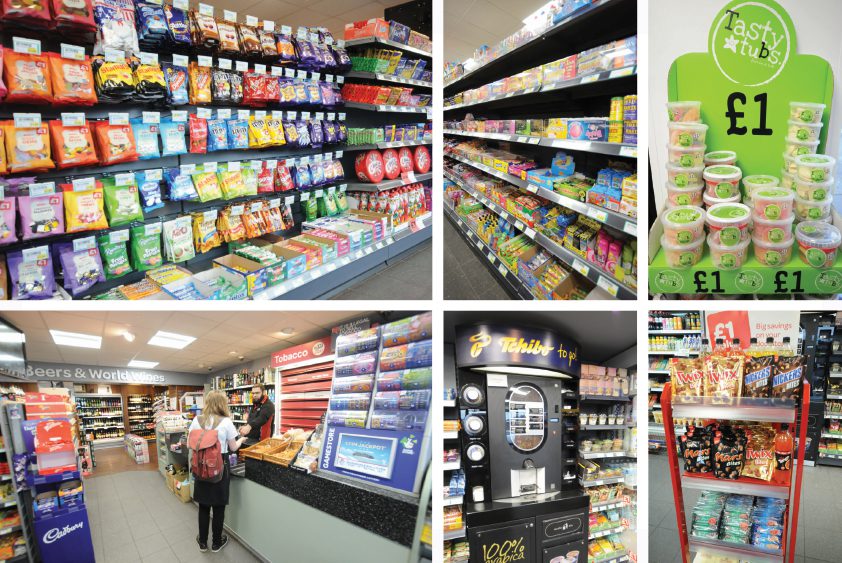 Asif explained: "We asked customers what they thought of availability, service and convenience in the shop.
"Over a period of three months 1,000 customers took part and the result was 95% satisfaction."
The store has a large wines and spirits area and Asif makes sure all the staff are up to date on all legislation including health and safety and the temperature requirements for frozen and chilled stock and that everything is fully documented.
When asked what he does with confectionery to make him an award winner, Asif says he doesn't treat it any differently from other categories within the store.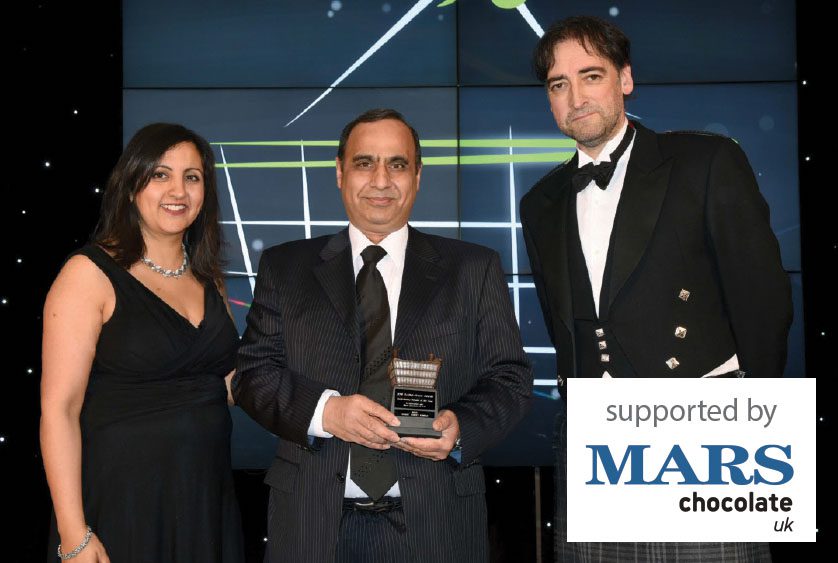 He said: "We try to be good all round, with good ranges, good presentation and good promotions.
"We do well with the big impulse sellers of soft drinks and confectionery through a well trained staff staying on top of merchandising and display throughout the day."
To celebrate the store's confectionery retailer award, sponsor Mars gave Asif a hamper of chocolate goods which he raffled in store and donated the proceeds to a local charity.
He said: "We value our customers and this was a good way to share our success with them while helping in the community.
"Plus it was a good way to let them know that we had won the award."