The Day-Today Elite fascia is evolving, putting fresh food first with a new concept for the convenience sector. The first to launch is Day-Today in Garscadden Road, Glasgow.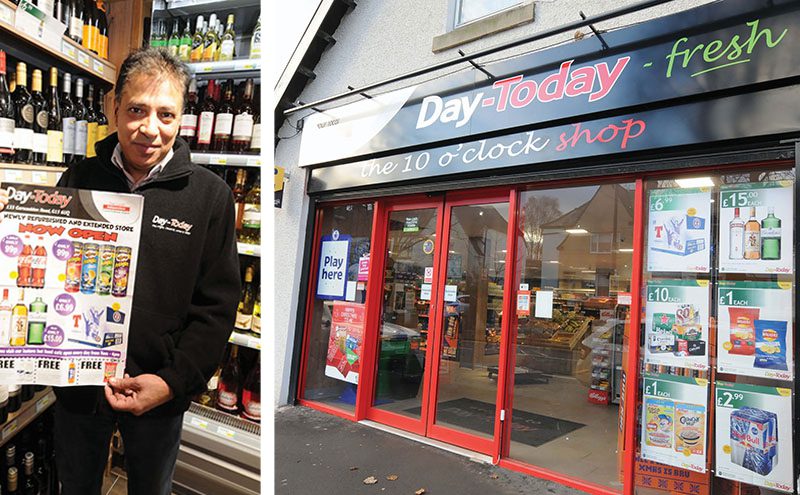 The next stage in the evolution of Day Today Elite has been unveiled in Glasgow.
Day-Today Garscadden Road (also known as The 10 o'clock Shop) is a new kind of proposition for the symbol group, emphasising fresh food and quality food to go, and aiming to change the way consumers think about their local convenience store.
The 2,600 sq ft unit was purchased by experienced retailer Mahmood Rahman, who invested heavily to completely transform the business in partnership with United Wholesale (Scotland).
With a strong track record in food to go, Mahmood was seen as the perfect retailer with whom to develop the new concept, which enhances the already well-established Elite store offering.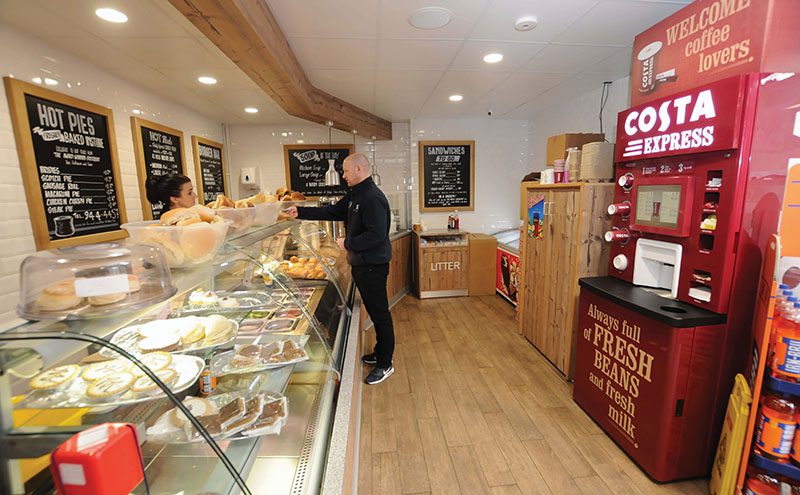 "It's the best-looking store in Glasgow," said Mahmood. "I don't think people have seen anything quite like this before.
"We had fresh produce and food to go in mind when we bought the shop, but we had a vision to take it to a new level, which Mike and his team surpassed."
Day-Today controller Mike Leonard says the store brings together all of the key elements of the retail proposition that UWS has been developing lately.
"It is important that as we develop our new proposition, we equally remember the key areas of focus that have built our business to date," he said.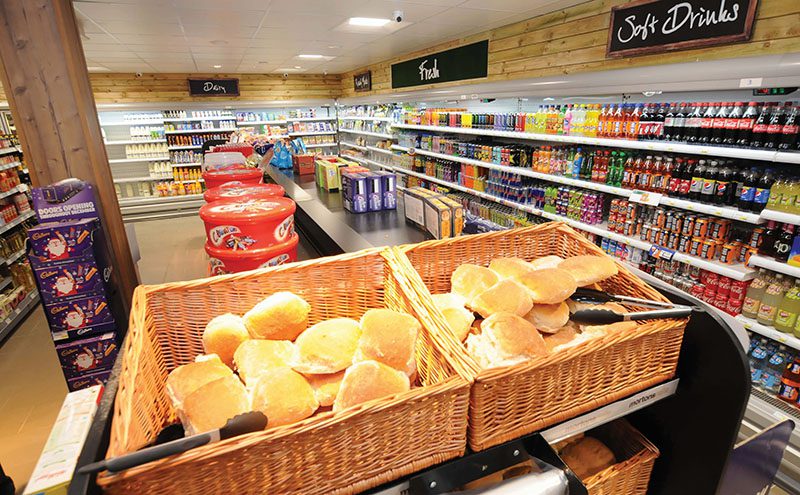 Jason McLeod heads up the fresh operation in the field, supported by Sean Scrimger and Graham Langlands back at United Queenslie depot, in trading.
There will be 10 bays in total for fresh foods and this shows the retailer is committed to delivering fresh foods to his customers.
"This team have put together a first class range proposition," said Mike. "The retailer has identified that there is a huge opportunity for food to go within the store's catchment area and has made a significant investment to reflect this by having a full range of hot breakfast and lunchtime meal solutions on a bespoke hotplate.
"There is also a hot pastries cabinet, sandwich counter and cake counter which will further enhance the food-to-go experience."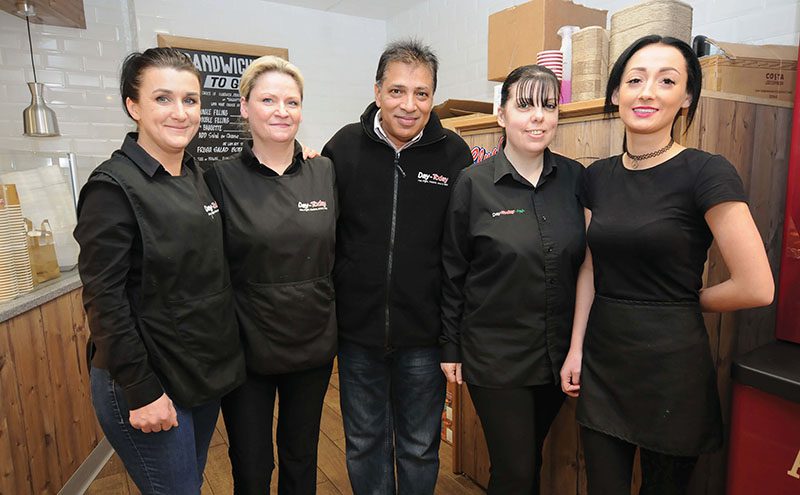 Though it has a signature look and feel, the food-to-go area has been carefully designed as a pod unit, which in coming months can be replicated and installed at other Day Today Elite stores.
"Space allocation on chilled foods is a huge percentage of the store's layout and Mahmood knows that this area of the business is what customers want and expect from a convenience store," said Mike. "There will be 10 bays in total for fresh foods and this shows the retailer is committed to delivering fresh foods to his customer."
Elsewhere, he said, the store has the feel of a mini-supermarket, with the fresh department on entry to the store, a large seasonal selection, a comprehensive BWS department and a redesigned counter area including an under-the counter-cigarette vending system, supplied by Smokeytech.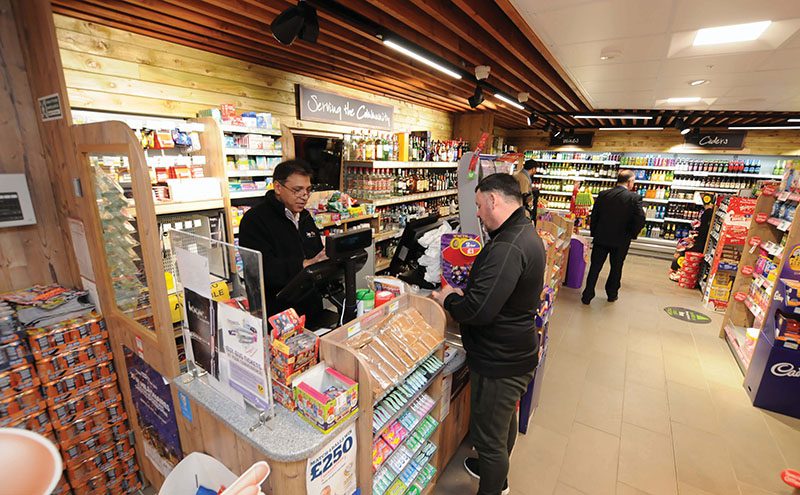 Mike himself joined the business in November 2015. His first year has seen him oversee the planning of the Garscadden Road store, from the initial concept design, through to space allocation, layout and product selection.
He hopes for big things from The 10 o'clock Shop and plans to share its positive aspects across the whole business, making all the new spec available to existing Day Today Elite stores as the company moves forward.
Among the initiatives currently being worked on, United Wholesale (Scotland) has just added bigDL to its digital marketing strategy and is rolling it out to all stores.