MARKETING initiatives and category management are the keys to success in confectionery according to Dan Newell, confections marketing manager at Wrigley.
Newell referred to Nielsen figures to value the fruit confectionery category at £608m and give the Wrigley share a value of £55m.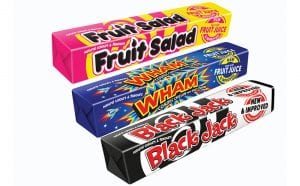 He said: "Skittles is currently worth more than £36m and is the fourth-biggest sugar confectionery brand.
"Starburst is worth over £19m."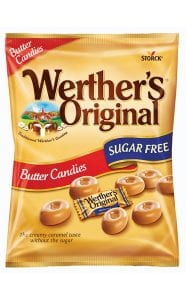 And he said Wrigley had launched a mints portfolio under the Doublemint banner.
"Designed to meet the needs of those looking for fresh breath with an entirely sugar-free range, the new portfolio has something for every mint usage occasion with a variety of formats," he said.
And for the on-the-go market  Wrigley has introduced the Skittle Fruits resealable bottle.
Spending in excess of £9m, Storck is in the top five TV ad investors
• Spending in excess of £9m this year, Werther's and Toffifee brand owner Storck says it has become one of the top five TV ad investors in the confectionery category.
Sales director Andy Mutton said: "Toffifee will be supported in the lead-up to the festive season and we've also made sure that the range really delivers in terms of standout on shelf."
He continued: "Werther's Original was an innovator with the launch of sugar-free butter candy and last year the brand extended its sugar-free offer to include the Werther's Original Sugar Free Creamy Toffee."
He added that both are supported by product-specific TV campaigns.
"The Werther's Original Sugar Free range is performing extremely well, growing at 45.6%, with Werther's Original currently the number one in the sugar-free sweet category," he said.
• Nostalgic packaging and new recipes feature on retro brands from Tangerine Confectionery that are now back on the shelves.
Wham, Fruit Salad and Black Jack chews are making a comeback in stick packs and chew bars.
Head of marketing Adrian Hipkiss said: "Changes to the recipes mean that each chew has more taste.
"Wham has been made even more tongue-tingling with extra sour crystals. Fruit Salad has seen a return to the iconic block colours of its pineapple and raspberry flavours. And Black Jack returns to the tongue-blackening colour we all remember.
"What better way to bring old-time favourites back together than to return Black Jack and Fruit Salad to their original packaging and tap into current retro trends."