Special focus: Block is tops but other styles are growing fast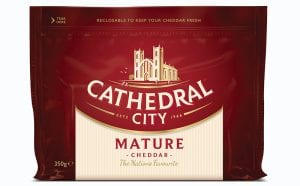 BLOCK is still the dominant format in the cheese category but it is other styles and packs that are showing growth according to Dairy Crest.
It says its Cathedral City 350g Mature is the number one cheese SKU in convenience but adds that consumers are increasingly looking for convenient formats and recipe cheeses that allow for easy meal preparation and on-the-go snack use.
In c-stores cheese is worth over £337m, but is showing no growth in value year on year while volume sales have grown by 6%.
Dairy Crest says 44% of adults having snacked on cheese between meals in the last year and snacking cheese is up 4% in c-stores, largely thanks to purchases for kids' lunchboxes.
Senior shopper marketing manager Amy Fisher said: "Since shaking up the adult snacking market in 2012 with the launch of Cathedral City Selections, Cathedral City has maintained a steady stream of NPD targeting the snacking sector."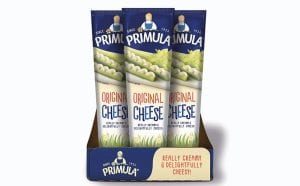 • Primula agrees that the trend for snacking has changed the cheese market, particularly within c-stores.
Managing director of brand owner Kavli, Paul Lewney, said: "Convenience is no longer a trend, it is a requirement.
"Consumers want products they can reach for when they're in a hurry which is why spreadable cheese is such a popular choice."
He added that, according to Nielsen Scantrack, branded products make up 97% of spreadable cheese sales and the Primula brand holds a 15.7% share of the spreadable market.
• Snacking cheese accounts for up to 19% of total cheese sales, says Mondelez International. Along with continental cheese, it is one of the segments delivering growth within the category.
Trade communications manager Susan Nash said: "Snacking cheese provides added value for shoppers providing convenience and it is highly expandable.
"Making the chilled fixture easy to shop is key to unlocking the total cheese potential in your store."
Mondelez launched Dairylea Lunchables Pepperoni Pizza this year and Nash said: "Dairylea offers a great range for mums who want a snack for kids on the go, and continues to bring innovation to the category.
"The range is now worth £4.5m."