SCOTTISH crisp brand Golden Wonder is putting the emphasis on flavour in its latest TV ads.
The In Your Face campaign uses face bending visual effects to illustrate the strength of Golden Wonder's flavours.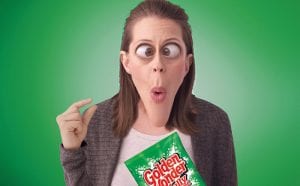 The ads come on the back of a packaging and recipe upgrade and feature Cheese & Onion, Sausage & Tomato and Salt & Vinegar flavours.
The new recipe also has reduced salt.
Marketing director Matthew Smith said: "Golden Wonder has been famous for strong flavours since we launched Cheese & Onion in 1962.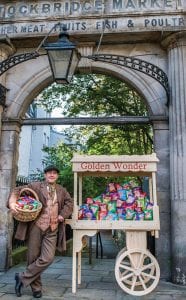 "Our fans send us pictures of their faces when munching on our fully-flavoured crisps so we wanted to reflect this in our latest adverts.
"This campaign will connect with loyal customers and those looking for a crisp that packs more punch per crunch."
Kate Cox, CEO of the Bray Leino advertising agency said: "Taste is the focus.
"In Your Face brings it to life for consumers who remember the brand fondly, and those who hanker after a fully-flavoured crisp."
The TV campaign will run in high-profile slots until December in Scotland and is supported by social media and PR activity.
Golden Wonder says it will reach two out of three adults in Scotland.