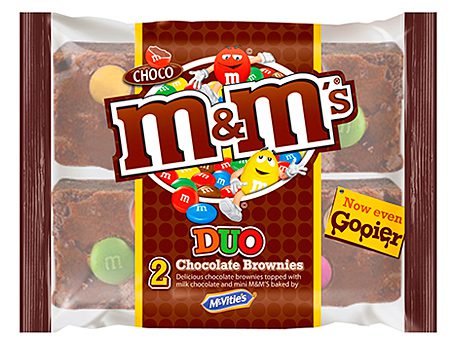 BISCUITS giant United Biscuits UK is separating its sweet from its savoury in a move that will see two master brands become significantly more visible in its marketing activity.
Under the new strategy United Biscuits will move all of its sweet biscuit lines (except Go Ahead) under the McVitie's brand, while all of the company's savoury brands, including Cheddars and Mini Cheddars, will come under the Jacob's brand. Other movers include Jacob's Club, which becomes McVitie's Club.
McVitie's branding is also being substantially redesigned. And McVitie's is set to be backed by a £12m multimedia marketing campaign as United Biscuits aims to increase sales by 50% to reach £600m in five years.
United Biscuits is to bring back McVitie's Chocolate and Orange Digestives this month. It will be available in a 300g pack with an RRP of £1.50.
McVitie's Cake Company (MCC) plans a series of launches and packaging redesigns for UB's cake range.
Following the launch last year of McVitie's Digestive Slice MCC has added Hobnob Milk Chocolate Slice and McVitie's Digestive Caramel Slice to the range.
Both products are available in packs of six individually wrapped slices with an RRP of £1.65.
McVitie's Hobnob Flapjack has a new recipe and has been given a new look.
Other new lines include McVitie's Digestive Slice available from March and McVitie's Double Chocolate Muffin available now.
Existing lines M&M Chocolate Brownie and Snickers Flapjack products are now sold in duo packs containing two wrapped brownies or flapjacks.
The recipe of M&M Duo Chocolate Brownie is said to have been improved and the pack is flashed with the message 'now even gooier'.
The weight of Snickers Duo Flapjack has been increased from 56g to 66g. Both Duo ranges are available now at an RRP of £1.