Ronald Maclennan had wanted to transform his Benbecula store for several years. Last summer his dream became reality. He now has one of the most impressive independent shops in Britain.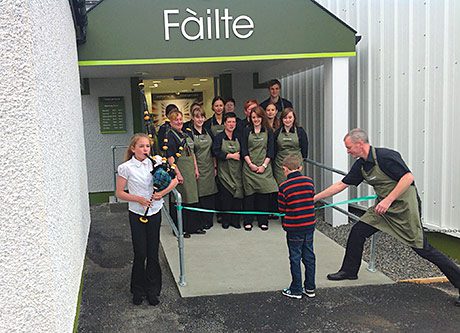 THE small Hebridean isle of Benbecula sits between its neighbouring isles of North Uist and South Uist, has a resident population of around 1300 and covers an area of just under 32 square miles. But it's home to one of most impressive new independent food and drinks stores you're likely to find anywhere.
Ronald Maclennan has run the Maclennan's Supermarket business at Balivanich on the island for many years. His previous store was successful, well-regarded and well-stocked. Consumers on Benbecula and its adjacent isles who were looking for lemongrass or coconut milk, excellent fruit and veg, the best in meat and fish, the latest beauty products or some practical wellington boots knew exactly where to go.
But as the business evolved it became a store full of nooks and crannies partnered with outhouse storerooms. So Ronald had a dream. He wanted to develop a new store with adequate space, clean lines and efficient systems that could serve as the perfect backdrop to all the goods he wanted to offer.
Last August the new Maclennan's Supermarket – a 4,000sq ft shell housing a carefully thought-out modern food and drink retail operation – opened for business.
After the building phase Ronald worked with specialist shopfitting firm Vertex and with his main supplier Nisa to design and fit the new store. It was a process that involved choosing refrigeration and lighting equipment, selecting shelving styles and deciding category locations, as you'd expect.
But very special attention was also given to graphic design – Maclennan's was rebuilding its brand as well as its shop. An apple graphic, designed to illustrate the store's emphasis on fresh produce is used on bulkhead signs, on shelving fixtures, at the till points and elsewhere. The fonts used on all the interior and exterior signs are clean and modern.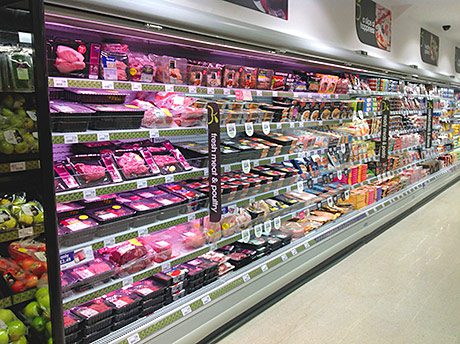 Ronald has very, very high standards and likes to consider options carefully before making decisions, Vertex managing director Alex Dalglish said.
Using a 3D virtual tour animation, organised by an architect proved very useful. It meant everyone involved in the design could see the effect of different configurations and consider a variety of units, materials and finishes.
Decisions about store layout and customer flow were subject to special considerations.
The new store carries a remarkably large range of products. Some non-food categories have been trimmed back to tightly controlled core ranges – Hebridean retailers of wellies and garden tools now have to compete with Amazon. However, food and drink ranges, which were very wide in the old store, have been expanded.
But, while Ronald had increased turnover and profit in mind when he decided to modernise he also wanted to provide a better environment for his customers and 25 staff. So aisles are wide enough to allow two trolleys to pass each other while a member of staff replenishes stock. And shelving fixtures are a little higher than might otherwise be the case.
The entire store is bright, clean, attractive and easy to shop. But it's also fair to say that there are standout areas.
Produce has been a key category for the business for many years. In the new store it was to be highlighted, it was intended to make customers say "Wow!".
So Ronald and Alex Dalglish went travelling, looking for inspiration.
"We visited Ireland on a trip arranged by Nisa," Alex explained.
"But on fresh produce we found absolutely nothing. There are some big stores and some great food-to-go operations. But we didn't see anything in terms of produce."
The single idea that was adapted from an Irish example was the 'hen house roof' that now identifies the eggs shelves in the new Benbecula store.
Eventually, Alex said, he and Ronald designed the fresh produce island themselves, using the trays that would sit on the unit as a starting point and working the rest out from there.
The island sits in front of a 6.2m run of fresh produce chillers, which leads on to a 15.5m run of chillers dedicated to meats and other chilled food.
The highly efficient chillers are all open-deck. Ronald took advice but quickly decided against units with doors. The volume of fresh and chilled foods sold through the store seems too high to make it practical.
LED lights are used extensively in chillers and there are also innovative uses of LEDs in other areas.
Freezers and chillers are all powered by remote compressors. There are four separately controlled chiller systems and two freezer systems. Given the store's Hebridean location it's important that a fault can't bring down the entire system.
For Alex the Benbecula project was one that provided some interesting challenges and proved very rewarding.
For Ronald, it's a dream come true.