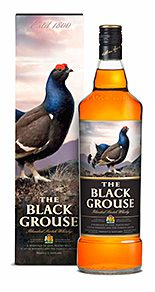 LATE last year Maxxium UK, which markets The Famous Grouse in the UK, said the previous 12 months has been the brand's biggest year in the UK – it sold more than 1.5m cases, and took the No 1 position in the UK blended Scotch whisky category for the first time.
The brand now has several products playing a variety of roles. Maxxium says Grouse is showing consistent growth and it is leading the growth of Scotch whisky in emerging markets.
Consumer reaction to one of what Maxxium terms the brand's "premium variants" The Black Grouse – which features added peated malts for a smoky flavour – has been particularly good, the firm said.
It recently launched The Black Grouse – Alpha Edition and describes the blend, which won a gold medal in the International Spirits Challenge 2013, as a richer, smokier expression of The Black Grouse.