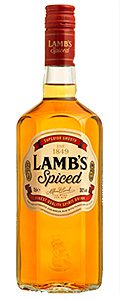 HALEWOOD International is re-launching its Lamb's Spiced brand, with a new liquid and a hexagonally shaped bottle, in off and on-trades.
The launch follows the earlier repositioning of Halewood's rum brand Lamb's Navy. The firm says the new flavour was developed after extensive consumer research.
Based on Caribbean rum, the new liquid will be 30% alcohol by volume. Early distribution includes 530 Tesco stores across the UK.