But could policies to help the high street simply make c-store life tougher still?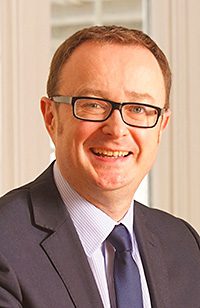 RATES concessions for a wider range of businesses, new housing and policies that make out-of-town commercial developments less likely to be approved are at the heart of the Scottish Government's plans to revitalise Scotland's town centres.
But while c-store operator representatives welcome the policy direction they're also worried that it might encourage the development of still more Express and Local units from the supermarket giants.
The plan from the Scottish Government includes expanding Fresh Start business rates relief to apply to pubs, hotels and restaurants from next April and to increase the rateable value threshold from £45,000 to £65,000.
And £2 million will go towards a Town Centre Housing Fund to help bring empty town centre properties back into use.
Development policy now also includes a sequential test which requires town centre sites to be considered for development ahead of out-of-town sites.
Derek Mackay, recently named dedicated minister for town centres, said: "The Scottish Government is determined that our town centres should be accessible places which invite business start-up and inspire innovative ideas from all walks of the community."
However John Lee, public affairs adviser, at the Scottish Grocers' Federation told Scottish Grocer the organisation was concerned that there could be "unintended outcomes" for local stores.
"One could be that the town centre first principle and the application of the sequential test encourages the big supermarkets to move even more aggressively into the c-store sector.
"Planning permission will continue to be related to structure plans and local development plans but the result of all this may be to increase the already fierce competition within the convenience sector and pile even more pressure on the independents," he said.