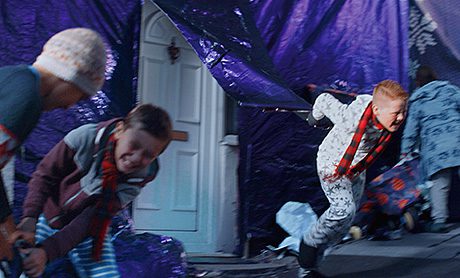 UK shoppers are expected to spend £19bn on food and drink this festive season, according to industry group IGD.
That would be a 3.9% increase on last year, when shoppers splashed out £18.3bn on Christmas groceries.
Six out of 10 shoppers said they planned to shop around more compared to last year for the best deal while 41% said they would shop around to find the best quality products.
Food discounters such as Aldi and Lidl look set to benefit from the extra effort consumers plan to put in to their seasonal shop.
35% of shoppers said they will use discount supermarkets more this festive period compared to last year, while families with children under five had a particular eye for a bargain with 53% saying they will use discounters.
Joanne Denney-Finch, IGD chief executive said: "While people remain cautious, the trickle of recent positive economic news is helping to improve confidence. 72% of shoppers plan to spend more or about the same on their groceries this Christmas compared to last year. This is up from 64% who said the same in 2011.
"Many retailers have been investing heavily throughout the year to improve the shopping experience and encourage more people to visit their stores. We've seen more imaginative merchandising, greater use of fresh food counters and an increase in 'click and collect' services.
"Food discounters in particular look to benefit this Christmas from our increased promiscuity towards grocery shopping.
"Now they've got a taste for discounters, many shoppers plan to stick with them. 68% of people who currently shop at discounters told us they'll continue to use them even if their personal finances improve," she said.