Almost one in 10 say they do a main shop in a c-store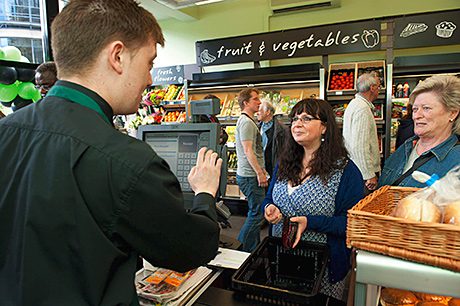 CONSUMER shopping behaviour is changing dramatically and it's set to have a significant effect on all retail channels not least on convenience stores, according to some of the latest analysis by retail research and education organisation IGD.
Late last month the IGD website published a study by its shopper insight manager Michael Freedman. In it he said convenience stores could benefit considerably if they understand and respond to the new realities of shoppers' multi-channel shopping activities.
He had often been asked the difference between c-store shoppers and others. The fact was they tended to be the same people, as most people use c-stores at least some of the time.
But traditional understanding has been that they shopped differently in different of types of store – typically doing a large, regular shop in a superstore or hypermarket and picking up essential items on top-up shopping missions in convenience outlets.
But there are signs the world is changing and notions about the limited scope of convenience stores may well "be consigned to the history books" Freedman said.
IGD's ShopperVista insight has shown increased trends to multichannel shopping.
In August, more than six out of 10 (62%) of shoppers said they use three or more grocery channels for their food and grocery shopping, the highest level the organisation had recorded since December 2011.
But the trends are far from consistent.
On the one hand, and perhaps potentially worrying to c-store operators, some shoppers are conducting top-up shops in larger format stores such as hypermarkets.
But, at the same time more shoppers are now carrying out main shopping visits in other channels.
Some 45% of shoppers consulted in August said they shopped at food discounters, with around 10% saying they used discounters for their main grocery shopping expedition – the highest level so far recorded by IGD.
And while initially it was discounters' low prices that attracted shoppers, it is now the quality of their products that is making them popular, the organisation found.
IGD's latest Channel Focus tracking results also showed a near doubling from 5% to 9% of people who said they used a c-store to conduct a main grocery shop between May and August.
That could have been influenced by very good weather in that period. But the group also thinks is sees signs that convenience stores could become a destination shop for consumers.
Convenience retailers are developing more relevant formats and categories and moving away away from a 'one size fits all' approach, says IGD.
But it shouldn't be assumed that all c-store shoppers want to see major change. However, while the c-store audience might be evenly split on the issue, IGD found that three in four younger shoppers, the ones who are most important to the future of convenience, do want new developments.
According to the research c-store shoppers want more food counters. They want stores to group healthy products together. And they also want stores to group all fresh produce at the front of the shop.
IGD says its research shows that there are significant opportunity for suppliers to help retailers provide a range of solutions, such as grouped products for an evening meal.