SOUTHERN Comfort has revived its advertising slogan, Whatever's Comfortable, for the festive season. A TV campaign, which will continue until Christmas, shows a long-haired man having his hair washed in a salon while drinking Southern Comfort. It's designed to appeal to the brand's target audience, aged 18-24, and airs during shows aimed at that group.
Southern Comfort, part of Bacardi Brown-Forman Brands, first launched the campaign in 2012. It marked the brand's most significant marketing spend until that point and was, the brand team says, well-received by critics and consumers alike.
The new advert is being introduced to UK television screens following a run in the US and will be supported by increased advertising spending.
To showcase the Southern Comfort flavour range, a separate 10-second segment will be shown after the 30-second version of the ad. It shows Southern Comfort Bold Black Cherry served with cola. Bacardi Brown-Forman says that the cherry variety "has enabled the brand to increase relevancy amongst 18-24-year-old drinkers, with 72% of consumers being first-time trialists of Southern Comfort.
Marketing manager, Gwen Ridsdale, said: "Along with the advertising creative, our flavoured variants have helped to drive relevancy amongst a younger demographic of drinkers and we see it only right to highlight Southern Comfort Bold Black Cherry."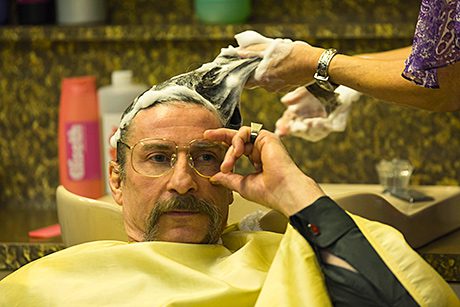 • Herbal liqueur brand Jungfrau has launched Jungfrau Gold Edition, flavoured with cinnamon and infused with gold. It says the luxe product will be perfect for the home-cocktail and big-night-in market. GCA measures cinnamon and gold-flecked liqueurs as growing at 17% a year.