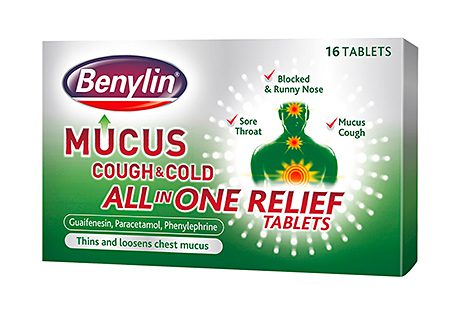 DE blocked dose, de sore throat, de thumping head … nearly three quarters of the population suffers from common winter ailments according to Datamonitor.
And while nobody enjoys snuffling into a hanky or having a hacking cough, the annual onslaught of colds and flu is an opportunity for c-store retailers. With many consumers unable to take to their beds until they feel better, there's a proven demand for over-the-counter remedies to relieve the unpleasant symptoms.
While specialist products can only be sold in pharmacies, many medicines now have a General Sales List licence as part of the government's policy of encouraging people to treat their own minor ailments. Add to this the desire for instant treatment and the increasing number of formats and products available and you have a potentially profitable category.
So how does a retailer turn those blocked noses and barking coughs into a healthy profit? IRI puts the UK cough remedies market at £108m. Some £8m of that is spent in the convenience sector and it's one of the fastest growing categories, up 24.6% on last year also according to IRI.
Decongestants are worth £92m, growing at 6.5%.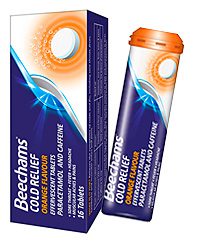 Johnson & Johnson's own research shows that shoppers suffering from colds and congestion want to buy products that have worked for them in the past. Price is less of a consideration than effectiveness. The other trend identified by J&J is a desire for a single product to treat a range of symptoms with a single dose.
"Convenience is becoming more important to consumers and this is not just apparent in where they shop but also what they buy," said Marcus Freer, managing director of SHS Sales & Marketing which represents J&J in the convenience retail channel.
"Consumers are looking for multi-functional products which treat a range of symptoms in one purchase as opposed to having to buy multiple products. Some 90% of consumers who have a cold also suffer a cough and many state that while they can cope with a cold it is the heavy mucus cough which affects their ability to function normally."
J&J's response to this trend has been to use its core brands, such as Benylin (worth £35m according to IRI) and Sudafed (worth £27m according to IRI) to create one-stop products and new formats. The company claims Benylin Mucus Cough All in One tablets were the first in the market to treat a range of symptoms with one single dose. The tablets, along with a Mucus Cough liquid, will be advertised on TV through the winter.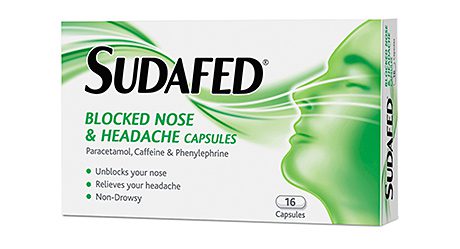 Sudafed, which accounts for one third of all decongestant sales according to IRI, has a new pack size for convenience stores. Sudafed Blocked Nose Spray 15ml is now available in a case of six, with an RRP of £4.07.
To make the most of this sector, Freer recommends stocking a range of liquids, tablets and sprays. "It is advisable to open up the facings on these products during the key winter months at the expense of summer lines such as hay fever remedies and sun screen." As there are no restrictions of the display of non-prescription medicines, the remedies can be displayed on the shop floor.
Forest Laboratories, manufacturer of Veno's cough medicines, agrees that visibility is key. "With familiar remedies, consumers are used to self-selection so they need not be hidden behind the counter. If possible they should be merchandised so consumers can study the pack copy and make an informed choice," a spokesperson said.
"Single symptom products, such as cough medicines like Veno's and decongestants, should be featured with a core selection of multi-symptom products."
Veno's has a TV campaign featuring a talking parrot planned for the peak cold and flu season.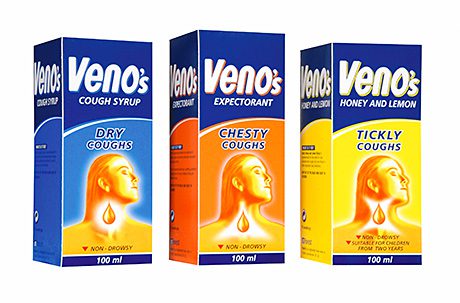 • A fizzing solution to the first symptoms of a cold is the latest NPD from GlaxoSmithKline. Beechams Cold Relief Orange Flavour Effervescent Tablets, containing paracetamol and caffeine, are designed to be taken at the first sniffle, to head off the cold before it has a chance to start. The fizzy formula allows the paracetamol to be absorbed in minutes, according to GSK research.
The company says that it is designed to encourage shoppers to trade up, quoting MMR research showing 74% of consumers prepared to buy medicated effervescent tablets as well as their usual remedies.
YouGov research shows that only 20% of the population starts treating a cold as soon as they notice the first signs.
Mona Sheikh, senior brand manager, said: "This is a really exciting launch for us and will drive the cold and flu category forward. The tablets help to relieve cold and flu sufferers from the very first signs of symptoms.
"We will be working closely with retailers to drive awareness among shoppers and ensure we are successfully educating them about the benefits of early and effective treatment."