JAGERMEISTER, the German herbal liqueur that has been one of the biggest successes in the on and off-trade shots and mixed drinks scene, is a festive must-stock according to the brand's UK marketing manager, Nicole Goodwin.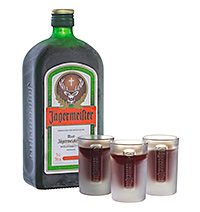 It's said to growing at 20% a year in value, as measured by ACN, making it the fastest-growing speciality spirit in the off-trade.
And Goodwin identifies several reasons why British consumers buy liqueurs over the Christmas period. Mintel research shows that three out of five alcohol purchases over the festive season are gifts, that more than 70% of Brits drink at least one liqueur over the duration and that consumers are willing to trade up to more premium products.
Consumers also use Christmas as an excuse to try something different, with two in five tasting a new drink over the period according to Mintel. To make the most of those trends, Goodwin suggests stocking fractionals as well as full-sized bottles.
20% Proportion of spirit sales in convenience channel taken by 35cl bottles
1 in 4 Bottles of spirits sold in impulse outlets is now 35cl size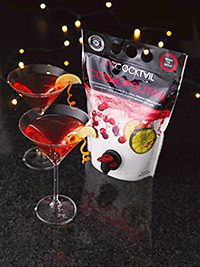 Goodwin quoted CAN research: "Fractionals are helping to drive growth into the spirits market. The smaller-sized bottles are perfect for the pre-party or big night over the festive period.
"Fractionals are also popular with consumers on a budget. Some would rather buy a smaller bottle of their favourite spirit than a larger, cheaper bottle of an imitation brand."
She added that one in four bottles sold on impulse is 35cl, as measured by Dunnhumby, and that smaller-sized bottles are popular amongst those wanting to try a product for the first time.
As a category of its own, Goodwin argues that Jägermeister has an incredibly strong cult following. "Its quality and provenance is a key reason as to why consumers are willing to trade up to the speciality spirit and is part of the brand's continuing success," she said.
"The shot moment celebrates deep and meaningful friendships, so it is the perfect choice to drink at Christmas."
• Manchester Drinks Company expects demand for its ready-mixed cocktails to peak over the festive season. The company claims a 10% sales increase year on year, which it says is driven by customers looking to recreate the premium cocktail bar experience in the comfort of their own homes.