As one of the holiday season's busiest product categories, soft drinks offers party sales possibilities and more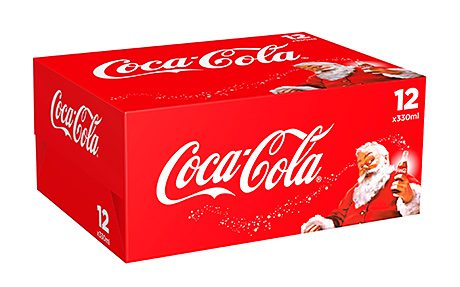 SOFTLY does it this Christmas. According to Kantar, soft drinks are the most frequently purchased item over the festive season. Across the UK, total spend is £653m. Only alcohol purchasers spend more.
Coca-Cola Enterprises (CCE) identifies two different phases of Christmas: anticipation, which includes planning, shopping and excitement, then celebration, which consists of togetherness, indulgence and happiness.
£653m – GB spending on soft drinks in eight weeks to 23 December 2012

14% – Growth in sales of core sparkling soft drinks in lead-up to and during Christmas 2012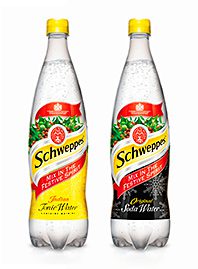 "This indicates that there are various opportunities for retailers to significantly maximise sales throughout the season from the lead-up in November to the celebrations in December," said Dave Turner, trade communications manager at CCE.
"Families hosting at home like to use the occasion to show off their favourite premium brands and treat themselves. They look towards established brands that they trust and see as special at this hectic time of year," he argued.
Coke is the biggest brand in fast-moving consumer goods, with sales exceeding £1.1bn as measured by Nielsen.
Some 43% more households buy Coca-Cola, Diet Coke or Coke Zero over other cola brands at Christmas. This year will see the first festive trial for the convenience channel-specific 1.75-litre pack size.
Elsewhere CCE's core flavoured carbonates – Fanta Orange, Dr Pepper and Sprite – account for 42% of sales of flavoured carbonates within the impulse channel.
Christmas is also a key time for mixers and lemonades, as well as adult soft drinks. CCE suggests Appletiser is the perfect alternative to wine or beer, and also provides a base for creating cocktails or "mocktails" at home. Ocean Spray, available in Grape & Cranberry, and Grape, Apple & Mixed Berry, can be used as a mixer in Christmas cocktails, or as a non-alcoholic festive tipple for the designated driver.
CCE advises retailers to start stocking product from the beginning of November to boost and maintain early-bird sales through the Christmas period.
"Retailers should focus on targeting heavy consumers to maintain sales while also encouraging occasional consumers with visibility of product displays earlier in the season to encourage purchase," said Turner.
And he also suggested using secondary sites outside the store's normal soft drinks display areas in the lead-up to Christmas.