AG Barr has tripled its ad spend – with £1m earmarked for Irn-Bru alone – to make the most of the festive run on soft drinks.
"In Scotland 28% more carbonates are sold in the eight weeks leading up to Christmas, as measured by Nielsen. This represents a significant profit opportunity for retailers," commented Adrian Troy, head of marketing.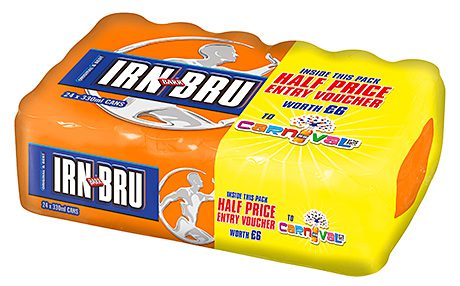 "That's why we're spending three times more on support than last year, which means consumer awareness of our brands will be at an all-time high."
He continued: "Large pack sizes are particularly important during the Christmas period to cater for family gatherings and parties, with shoppers purchasing the brands they love and trust for these occasions, including many of Barr's leading brands.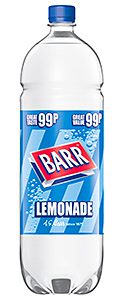 "In 2012 Irn-Bru and Barr Family two-litre packs all delivered ahead of the market with seasonal sales increases of 43%, also according to Nielsen. In particular, Barr Lemonade two-litre performed well at Christmas with a massive 146% increase, making it a must-stock brand."
Families also stock up on cans and bottles to see them over the season. "Multipacks are an important format during the festive period, with Irn-Bru and Barr multipack cans showing a 74% seasonal uplift, as measured by Nielsen," Troy said.
The Irn-Bru snowman ad will return to screens on 1 December, supported by digital and social media activity. The brand is also launching what it claims is its biggest ever Christmas on-pack promotion, part of its sponsorship of the carnival at Glasgow's SECC.
28% – Increase in carbonates sales in Scotland in eight weeks leading up to Christmas
There are 70,000 half-price tickets worth over £400,000 being given away on the 330ml can multipacks, available from the start of this month.
Backing up the activity is a range of in-store promotional tools intended to add festivity to soft drinks shelves. Using Barr's point-of-sale materials can, according to the company's own research, increase sales by as much as 392%.