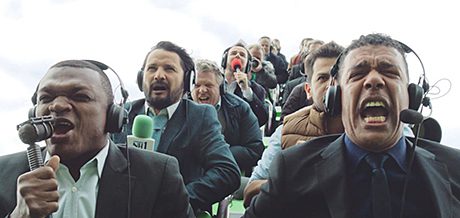 ONE in every three items bought in a c-store is a long alcoholic drink. And within that category, beer is worth over £3.5bn a year. Within that, lager is the largest sub-category worth £2.9bn. Ale, which grew by 3.3% in value last year, is worth £510m.
How to maximise profits from such a lucrative category? Heineken, with brands including Foster's, John Smith's and Kronenbourg 1664, suggests that premium brands, flavoured varieties and sweet options are the growth areas.
Craig Clarkson, category and trade marketing director off-trade for Heineken UK, commented: "Major driving forces at the moment are premiumisation, flavour (particularly sweeter variants that are popular with younger drinkers) and low-calorie offers, which will appeal to female drinkers. However, as we have seen a rise in at-home drinking, there is also a corresponding demand for products that lend themselves to at-home or moderation occasions, such as beer with food or mid-week treats."
The company estimates that a 'mid-strength moderation' category could be worth £300m. Its first response is Foster's lemon-flavoured Radler, launched earlier in the year. It describes it as "an easy-drinking 2% ABV lager, ideal for occasions where consumers want to enjoy a beer they know and love with a little less alcohol."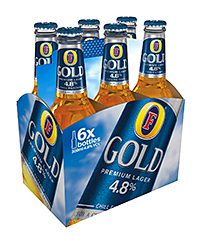 • Miller Brands nominates world beers as another growth area, which, it says, increased in value by 10.6% in the Scottish off-trade over the last year according to GCA. It says its brands Peroni Nastro Azzurro (the number two world beer in the Scottish off-trade, up by 15.3% according to GCA), Tyskie and Lech should feature in a section of overseas products blocked "together in one area of the fixture to highlight that it is something different to the mainstream brands."
Peroni's ad campaign, Storie di Stile, emphasises the brand's heritage. Its stablemate Miller Genuine Draft will be also back on TV screens this month, with a rerun of Tonight, It's Miller Time.
• Chilling remains is essential to c-store beer sales, where nine out of 10 shoppers are looking for "something for tonight". Vicky Mundy, category development manager at Diageo, stressed the point: "The beer category continues to be a challenging market, however there are promising signs as some sectors, such as ale, are in growth, as are a number of premium beer brands such as Guinness Draught and Original. We expect to see this growth continue as consumers look for quality beers they can enjoy at home."
Tennent Caledonian reports that its flagship beer, Tennent's Lager, is reaping the benefits of a summer of intensive support and is outperforming the market by 19%, according to Nielsen. Tennent Caledonian's Robert Clark said: "Our T in the Park 20th anniversary promotional packs were a great success in terms of delivering impact on shelf across the Scottish trade. We have also developed our offer for the Scottish impulse category with the addition of Tennent's Original Export and our ale Caledonia Best."
McEwan's owner, Wells & Young's, has launched two new premium bottled ales. McEwan's Amber and McEwan's Signature come in 500ml bottles, RRP £1.99. McEwan's remains the biggest off-trade ale brand in Scotland with a 21% share of volume, according to IRI.
Carlsberg beer has launched a new global marketing campaign on the back of its three-year deal with the Barclays Premier League, which it claims has a cumulative audience of 4.7bn.
Entitled The Ride, the ad features Robbie Fowler, Gareth Southgate, Jimmy Bullard, Marcel Desailly and Chris Kamara.
• Craft beer can be difficult to define but Arran Brewery says that if you use the independent breweries trade group SIBA's definition then Arran is Scotland's leading craft brewery. Managing director Gerald Michaluk said the firm's sales were up 24% last year and looking like being up by a similar amount this year.
A good range of craft beer is increasingly becoming a necessity for retailers who want to achieve growth in an otherwise declining beer market, he argues.
What he sees as real craft beers is the fasted growing market sector and is much less price sensitive than mainstream brands, he said.
And growth in what he sees as craft-like beers from major brewers, with considerable marketing budgets, is increasing consumer awareness of the craft sector and will drive demand this Christmas, he argues.
Retailers who understand the market and offer an extended range of craft and craft-style beer will see benefits, he said.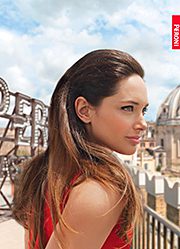 • Spirit beers are the new kids on the block, according to Mark Hopper, head of innovation and development at SHS Drinks (distributors of Cuvana and Dead Crow).
"In just eight months, total take home spirit beer sales in Scotland have grown from just under £500,000 to over £1m according to Nielsen," he said
Driving the market, he argues, are "aspirational 18-to-25 year-olds who seek out new drinks and flavour experiences."
Cuvana and Dead Crow have, he said, grown the category beyond the tequila-based spirit beers that were the first on the market.