Fuel retailers on Scotland's islands have been able to take part in a rebate scheme since February last year.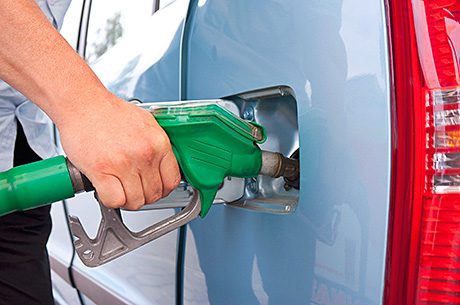 Now the government might extend the scheme to some of mainland Britain's rural areas. What would it mean to affected fuel and forecourt retailers and how has it worked out on the islands?
CHEAPER motor fuel could be on the way to the Highlands and other rural areas of the UK if the government persuades the European Commission to allow it to extend subsidies that currently apply on some of Britain's islands.
Westminster has taken the first steps in widening the island fuel rebate to the remotest parts of the UK mainland. Operators in isolated spots are being asked to supply information about their petrol and diesel prices, before ministers ask the European Commission for permission to roll out the scheme, which is designed to reduces petrol and diesel prices by 5p a litre.
But island petrol station operators, who have used the scheme for over a year, warn that the existing system is wrapped in red tape and can bring cash flow problems. And some observers think a mainland scheme could create a petrol-pricing postcode lottery that could see filling stations on the wrong side of a subsidy boundary made less competitive overnight.
Currently the rural fuel rebate applies in the Inner and Outer Hebrides, the Northern Isles, and the islands on the Clyde, as well as on the Isles of Scilly, off the south-west coast of England. Since February 2012, retailers have been able to cut prices by 5p a litre and claim it back from the Treasury.
But owners and customers of service stations in remote areas of the mainland face similar high transportation costs and low turnover compared to operators in built-up areas. Now businesses in Aberdeenshire, Angus, Argyll and Bute, Dumfries and Galloway, Highland, Moray, Perth and Kinross, Borders and South Ayrshire and many areas south of the border that have to charge more than 139p a litre for unleaded fuel and 145.5p for diesel are being asked to submit evidence that can be used to build a case for extending the rebate.
The data will then be submitted as part of the argument to the European Commission – any discount on the standard rate of fuel duty requires a special opt-out of the EU Energy Tax Directive.
Danny Alexander, chief secretary to the Treasury and MP for Inverness, Nairn, Badenoch and Strathspey, said: "The island fuel rebate provides much-needed help to keep down fuel prices in areas where costs of transporting fuel mean prices are much higher. I know that there are other remote rural areas of the UK with similarly high fuel costs.
'Now I feel sorry for the sites to the south of the Skye Bridge because they are struggling.'
"As a Highlander, I know that for people who live in rural areas driving is not a choice, but a necessity. So while it won't be easy to get this agreed with the Commission, I want to do everything I can to make this happen."
The move has been welcomed by the Petrol Retailers' Association, the Countryside Alliance and others. But there are also concerns.
Automobile Association president Edmund King warned: "On an island, you have no other choice of where to buy petrol so there is not a postcode lottery." But as soon as the rebate is applied on the mainland there will be borders and boundaries where the price of fuel will go up and down.
Gordon MacKenzie, who operates Uig filling station in the north of Skye, agrees that rolling out the system could create anomalies. "The scheme has lowered the differential between prices here and similar operators on the mainland," he said. "It used to be between 8-10p a litre, now it's more like 2-3p. Now I feel sorry for sites to the south of the Skye Bridge because they are struggling.
"I think it makes a lot of sense to roll it out but the question is where to draw the line. There will always be borders. It might be better to reduce fuel duty across the board."
John Herculson, the owner of a general store with one petrol and one diesel pump in the north-east of Shetland, thinks the rebate is good for remote areas but comes at a price. "Life wouldn't exist here if people didn't have their own transport," he said. "But this is a lot of extra work. The system is awkward and long-winded, with a lot of red tape and book work."
Several retailers told Scottish Grocer the rebate had hit their cash flow. MacKenzie, who sells less than 500,000 litres of fuel a year, said: "I don't make 5p a litre in margin. I'm subsidising the treasury in cash flow terms. If I'm a day late with my VAT I get a big red letter, yet I have to wait two months to get this money back from them."
George Lammie, who has two fuel outlets on Arran, said: "The paperwork takes me an hour a month. I'm out of pocket for two months. They make it so hard for you."
He also said that when the scheme was introduced last year, with great fanfare, the distributor raised the wholesale price by 5p.
"The rebate cancelled itself out and everybody thought we were at it. Customers were angry and we were getting the blame," he said.
At that time distributor Scottish Fuels defended price increases which it claimed were the result in changes to world prices and other costs.