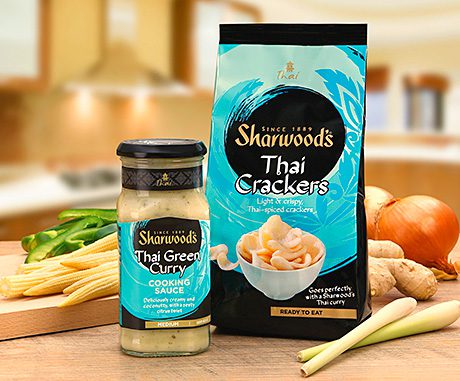 SHARWOODS is giving its cooking sauce, accompaniments and cooking kits range a major makeover.
The firm says the design update will help shoppers differentiate more easily between its different product groups – cooking sauces, stir-fry sauces and pastes – by varying the colour groups, neck labels and fonts used for its different types of cuisine.
Each cuisine will have its own colour, and there will also be heat intensity indicators on packs.
Parent company, Premier Foods, says research from Kantar suggests cross-shopping in the category is low, with only 11.7% of shoppers buying a sauce and an accompaniment together. The new packs are designed to work with cross-promotional point of sale material on shelves to increase the number of combined purchases.
Kantar suggests that 94% of UK households buy cooking sauces during a year. 60% of those buying the products from convenience stores are said to be replenishing stocks.