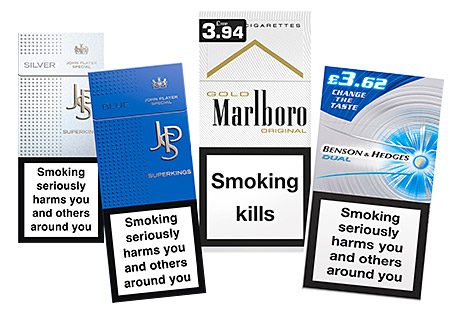 BRITAIN'S biggest tobacco firms are backing a bid to stop changes to European retail regulations that would ban the sale of packs of cigarettes with fewer than 20 sticks and RYO packs with less than 40g of tobacco.
New rules on tobacco sales – a revised Tobacco Products Directive (TPD) – are to be debated by the European Parliament on 10 September.
The parliament will consider proposals from its public health committee, which include a ban on small pack sizes, slim cigarettes and flavoured products such as menthol.
But Colin Wragg, Imperial Tobacco's head of UK corporate and legal affairs, slammed the proposal which he said flew in the face of normal opposition to "supersizing" as a marketing technique.
He said: "Should half bottles of spirits be banned? Or selling half pints of beer? Or allowing the sale of wine by the glass rather than the bottle?
"All these give consumers important choice in managing their consumption. This should also be extended to adult smokers."
Currently 77% of all RYO packs purchased by UK adult smokers are said to be of 25g or under.
At JTI UK, head of communications Jeremy Blackburn said: "This proposal makes no sense at all and it has the potential to drive community stores across the UK out of business and at the same time play straight in to the hands of local gangs who profit from the illegal cigarette trade."
Both firms urge retailers to back the petition against the measures at www.nothankeu.com.