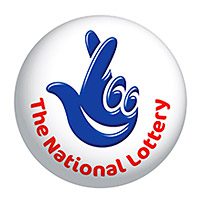 NATIONAL Lottery operator Camelot is sweetening next month's price rise with a range of big money prizes to coincide with the introduction of the £2 line.
On Saturday 5 October and again on 12 October, there will be guaranteed jackpots of £10m. There will also be a raffle with 1,000 guaranteed prizes of £20,000.
Tickets for the new £2 Lotto will go on sale on 3 October.
The raffle will continue on a smaller scale after the first two promotional weeks. At least 50 winners will take home a guaranteed £20,000 in every Lotto draw and if the jackpot rolls, the number of raffle winners grows too.
There are other changes too. The prize for matching three numbers increases from £10 to £25. Camelot also promises that the average Saturday jackpot will increase to an average of £5m and the Wednesday payout will be around £2.5m.
Duncan Malyon, sales director at Camelot, commented: "New Lotto will give players more ways to win more money and we have two fantastic events planned to celebrate the launch. Not only will we have a massive £10m jackpot two Saturdays in a row but we will be also creating 1,000 guaranteed winners of £20,000, twice.
"This is an ideal opportunity for retailers to land the new game with their customers. Particularly when they come back to check their tickets, only to be reminded we're doing it all over again."
Retailers' commission payouts will be announced before the launch.