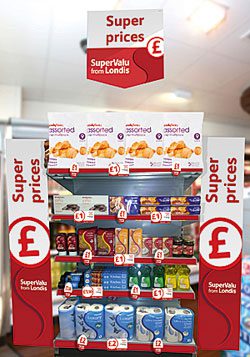 SYMBOL group Londis is launching new own-brand value bays and offering its retailers a collection of SuperValu and Daily Basics products at round prices.
The new bays will include 18 products from Londis' mid-tier and entry-level, own-brand ranges, priced at £1, £1.50 and £2.
The move follows the launch of Londis' 'value that really counts' branded pound bays in January this year, which the firm says saw retailers achieve like-for-like sales increases of 120%. Materials include an end-bay kit with pennants, window posters and shelf cards.