Monitor findings show Scottish sales are better than before but still lag behind overall UK performance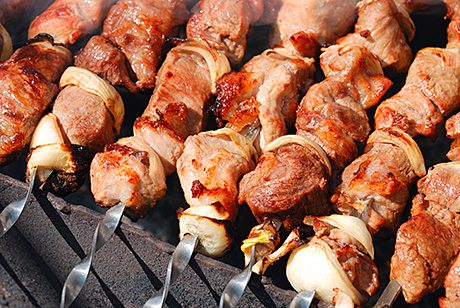 SCOTTISH stores reported slow but steady growth throughout May, with total food sales up 1.5% on last year thanks, in part, to a couple of weeks of good weather, says the latest issue of the Scottish Retail Consortium KPMG Retail Sales Monitor.
But Scotland is still lagging behind the rest of the UK, where food sales were up 2.8%.
And at 1.5%, growth in Scottish food sales also fell short of food price inflation, which was 2.4% in May as measured by the British Retail Consortium-Nielsen Shop Price Index.
That meant Scotland's food sales were down 0.9% in real terms. But that was an improvement over the 1.5% real terms decline experienced in February – the last time the year-on-year growth was not distorted by Easter timings. In comparison, non-food sales moved from a real-term decline of 0.1% in February to growth of 1.7% last month.
Overall shop prices (food and non-food) fell for the first time in three and a half years, as retailers used promotions and offers to shift seasonal stock left over from the prolonged cold snap earlier in spring.
The drop in food price inflation – to its lowest level since June 2010 – was driven by the falling costs of commodities such as wheat and corn, which had a knock-on effect on prices of bread, cereal and meat.
The SRC KPMG study found that over the sunny May bank holiday weekend, barbecue meats, charcoal, picnic snacks, salads, soft drinks mixers and ice-cream all put on sales. Then the subsequent colder weather, important matches at the end of the football season and the continued popularity of the big night in stimulated demand for ready meals, pizzas, beer and also fresh snacks.
Cold remedies continued to sell well and the Monitor found that in personal care there was a clear shift towards value brands, especially for shampoo. There weren't many takers for sun protection, although there was a pre-holiday pick-up in healthy lifestyle products.
Fiona Moriarty, director of the Scottish Retail Consortium, said: "This is a fairly solid showing. Customers remain price-conscious but they entered May a little more willing to spend, especially on value ranges. While the gap has widened again with the UK, the result is up on the 12-month average of 0.3%. Retailers will be hoping that this tentative boost gathers momentum as we head into the summer."
Image – A spell of good weather in May saw sales of barbecue meats, charcoal, picnic snacks and salads increase. Food price inflation decreased and overall prices actually fell.