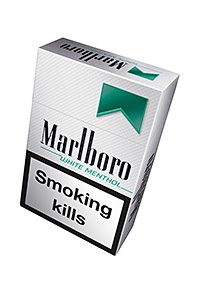 MORE restrictions on cigarette sales could be in the pipeline, following an agreement on the European Commission's Tobacco Directive last month.
If the European Parliament goes on to approve the proposals, menthol and other flavoured cigarettes could be banned and all packets would have to carry larger health warnings.
Slim cigarettes, such as Vogue, escaped a blanket ban, although slim menthol varieties could no longer be sold in the EU. The packaging of slim brands would also have to change, to look more like conventional cigarettes.
Under the proposals a larger percentage of the packet – 65% – will be given over to health warnings that include pictures and text. At the moment 40% of packaging is taken up with the health warning. The 65% figure is a compromise, with some EU member states arguing for 75%.
Countries with large tobacco industries, such as Italy and Poland, where menthol and slims account for 40% of cigarette sales, opposed all the restrictions on economic grounds. Others, such as Greece, feared the loss in revenue if part of the cigarette trade went underground. The UK backed a complete ban on both menthol and slim cigarettes.
James Reilly, the health minister of Ireland, described smoking, which kills around 700,000 Europeans every year, as: "one of the greatest preventable and avoidable threats to health." He added that packaging that appeals to younger smokers amounted to "entrapment of our young people".

"Tobacco should look like tobacco and not like a perfume or a candy," said Tonio Borg, the European commissioner in charge of health and consumer policy. "And it should taste like tobacco."


The tobacco directive will now come before the environment committee of the European Parliament on July 11. If the committee agrees the measures the directive will be considered by the whole parliament before it comes into effect.
Image – Menthol and flavoured tobacco products could be banned in the EU if the currently proposed Tobacco Directive is approved.