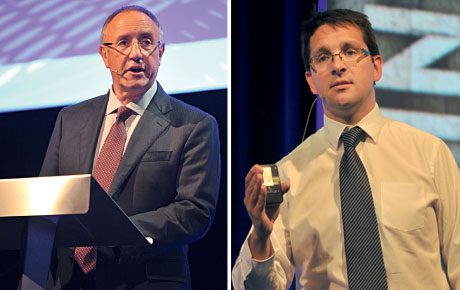 TRAINING and mentoring will play a major role in Scottish Wholesale Association activity over the next year, the organisation's annual conference was told last month.
George Benson, who has stepped down as SWA president after three years in the post, said: "Last year, the SWA Council recognised the need to motivate and develop our emerging talent within our member organisations, working in the key areas of buying, sales development and management. From that, our Mentoring Trust was born."
Participants were selected through an application process that was endorsed by their line managers with individuals then matched to appropriate mentors, he said.
"Since then, they have all have had one-to-one sessions, with structured goals and objectives set. Unlimited telephone support has allowed for on-the-spot issues or concerns to be dealt with."
Risk, was an early issue to emerge from the scheme: "It is a specific intention of our Mentoring Programme to encourage our mentees to learn the benefits of risk-taking with the full support of their mentors and, crucially, their line managers.
"I believe it should be the role of all senior managers to understand and clearly articulate the rationale for positive risk-taking, to instil the necessary confidence in staff to take carefully considered risks in pursuit of beneficial outcomes for the business.
"If we have the right people with the right attitude and the right skills to create a truly world-class industry we will be ahead of the game."
"Wholesaling is not a high-tech, sexy industry," Benson continued. "Some might say it's not even cutting-edge but as a business we need to be 'on trend' – and by mentoring and training our emerging talent we might just be able to hold on to them long-term, and create the trust with our suppliers that will give us a competitive advantage."
The head of the body tasked with galvanising Scotland's food and drink industry said he would help wholesalers develop Scottish ranges.
Scotland Food & Drink chief executive, James Withers, said Scotland – one of the few nations to have a national food and drink policy – was attracting interest from countries including Canada and Sweden
"Sustainability, provenance, health, premium – we have a story behind food and drink but we haven't always been very good at telling it in the past," he said.
"We also need to be better at collaboration, innovation and skills."
Telling the story, had never been more important with Glasgow hosting the Commonwealth Games the Ryder Cup taking place at Gleneagles next year, he added.