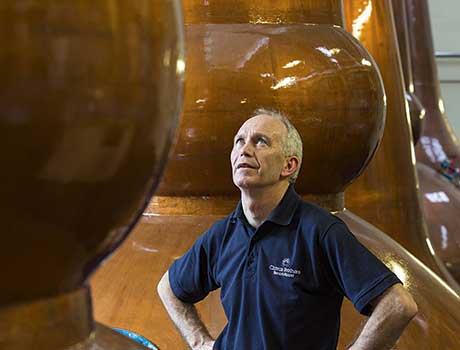 THE boom in Scotch whisky manufacturing is continuing, One of the latest signs came last month when Scottish Government cabinet secretary for rural affairs and environment Richard Lochhead re-opened the Chivas Brothers-owned Glen Keith distillery.
The distillery has been silent since 1999, but has re-opened to help the company meet increasing demand for its whiskies, which include Chivas Regal and Ballantine's.
The Glen Keith re-opening is one phase in a programme that Chivas promises will see £40m of annual capital expenditure on its operations.
Other recent investments included the £10 million expansion of The Glenlivet Distillery in 2010, which increased its distillation capacity by 75%. In 2012 it carried out expansion work at Glenallachie, Longmorn, Glentauchers and Tormore distilleries, as well as the Glen Keith project, which increased the company's malt distillation capacity by 25%. And in Paisley it opened a new bottling hall, for hand-packaging of its most expensive whiskies.