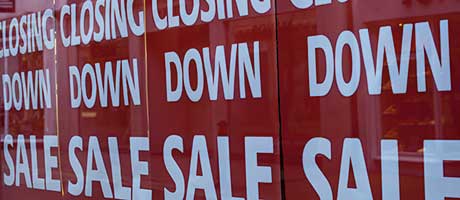 THE UK's struggling High Street retail economy is likely to return to its former health according to one of the country's leading property agents.
But the journey back to levels of commercial activity experienced in 2006 is likely to take several years and will depend on the right decisions being taken on rates, planning and more, says Colliers International
The property company's 17th Midsummer Retail Report, launched last month, painted an improving picture for high streets, forecasting that the next seven years will see a recovery to the peak level of 2006.
The report predicts a fall in the number of empty shops, from its current level of 12% of total floor space to about 7% by 2020.
Tom Johnston, director and head of retail with Colliers International in Scotland, said: "Scotland's high streets are not dead but we're at a critical stage and they need to be reinvented, and not just for retail.
"The next few years will determine the future of our high streets and we urgently need to create the right environment, which will allow these areas to find their new place in the community.
"By providing a framework conducive to the rebuilding of the hearts of our communities, we can create affordable housing, family homes, leisure facilities, retail and other core services, such as medical and dental practices, that will create this momentum.
"However, this can only be achieved through a level-headed review of recent damaging changes to non-domestic rates policy, alongside a more flexible approach to planning. In particular, planning authorities must support a greater mix of uses.
"Without such moves and other innovative ideas, such as free parking weekends and compulsory purchase orders to kick-start such regeneration, we're unlikely to see any significant inroads being made to restore our town centres."
Mark Charlton, Colliers International head of research and forecasting, said: "We forecast that the long delayed recovery in the retail market will start in 2014 but be focused on the big centres and smaller convenience locations because the internet is forcing retailers to concentrate on larger 'showroom' stores in fewer locations."
However, John Duffy, head of in-town retail Scotland for Colliers International, said: "We're likely to see a new wave of retail development, which will start in four or five years' time.
"High street vacancy rates are beginning to plateau and coupled with a slow-down in corporate failures, we expect a less negative impact on the high street than in recent years.
"Our research also suggests internet retailing will be flatlining at 20% of all non-food sales by 2020," he said.
Image – Times have been ferociously tough in high streets for seven years or more. But property firm Colliers International reckons the growth in internet trading may plateau and, with enlightened policies, a new style of high street could prosper seven years from now.