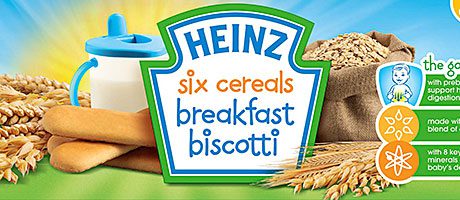 BISCOTTI for babies' breakfasts is one of the innovations in Heinz's infant range. There are also pots of porridge and fruit and improved cereal recipes.
"Mums want to give their babies the best possible start to the day," said Virginie Mercier, Heinz infant feeding marketing manager. "But there is very little choice when it comes to what's available in the infant aisle."
The 100g Breakfast Pots have an RRP of £1.19. Heinz Breakfast Biscotti, made with grains including wheat, oat, barley, rice, corn and rye, have an RRP of £1.99 for a pack of six.