Food on the go doesn't have to be cool as firms boost ready-to-heat ranges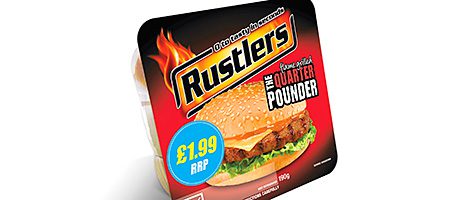 HOT snacks specialist Kepak Convenience Foods reckons it's helping retailers achieve extra food-to-go sales by effectively inventing a whole new style of shopping and eating. It calls its project "the hot, quick and tasty category". The process has two basic steps.
The retailer stocks lines which can be hot quick and tasty snacks – Kepak suggests lines from its own portfolio, including Rustlers burgers, subs and wraps, and Zugo's Deli Café pasta pots and panini, pasties, sausage rolls and chilled soup – that can be used as quick lunches and other meals, or as fridge fillers.
And in step two the retailer installs a microwave or two so customers can heat and eat their purchases straight away.
Kepak can provide an all-in-one solution by supplying the Rustlers and Zugo's Deli Café ranges plus its new microwave and stand.
The firm says that where the system has been introduced it has helped boost sales for what it identifies as hot, quick and tasty products by up to 280%.
The Heat and Eat stand is pre-programmed to cook the Rustlers and ZUGO's Deli Café hot snacking SKUs and can be used to cook other hot, quick items. It comes with a built-in bin.
Heat and Eat stands with microwaves are available at £500, plus VAT, with the stand only available at £360 plus VAT.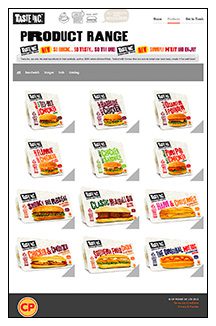 • The total snacking market is said to be worth £5bn and CP Foods UK argues it can help retailers tap that market with its new brand Taste Inc, which features a range of hot snacking products.
The chilled on-the-go range, designed to be microwaved and be ready to eat in seconds is being launched in forecourts and c-stores across the UK through a deal with chilled-food distributor Kerryfresh.
Products in the 12-strong range of £1.99 sandwiches, subs and burgers include a Chicken & Mayo Sandwich, Chicken & Chorizo Baguette and a Quarter Pounder Burger.
The new brand is part of a multi-million pound investment programme by CP Foods UK, which includes an extension to its Newmarket factory, which will produce Taste Inc lines.
Chris Wenham, commercial and marketing head at Taste Inc said: "Taste Inc's products, as the name suggests, are all about taste. We are using the best ingredients such as 100% whole chicken breast fillet. The range includes Piri Piri Chicken, Tex Mex Chicken and delicious Smokey BBQ.
"Our research shows that ingredients and nutritional information are increasingly important to consumers. The full Taste Inc range comes in at under 500 calories and calorie information is clearly labelled on front of pack."