PEOPLE just want to show they care, it seems. Sales of greeting cards remain strong even in the current tough economic times. The 2012 report of Britain's Greeting Card Association showed the market in the UK worth around £1.38bn in 2011. That, it says, was fairly static but, within the wider amount, the sales total for what it classes as everyday cards was slightly up and reached over £1bn.
Volume sales for single cards (the number of cards actually purchased by consumers) fell slightly however, it was down to 952m cards.
Mother's Day still remained the largest spring card-sending event, showing a rise from £56.4m in 2010 to £57.2m in 2011.
The average retail price of a card increased slightly – from £1.39 to £1.44.
85% of all cards are said to be purchased by women and charities estimate that £50m is raised for good causes through the sales of charity Christmas cards each year.


• Greeting cards can provide a good source of income and profit for convenience stores and other local shops. And holding a stock of greeting cards can also help illustrate that the store offers a comprehensive service to its customers – that it's not only about everyday essentials and impulse items but can be relied upon to have items that customers suddenly need in a hurry.
That can present problems, however, for store owners – who may have to buy stock ahead, in the hope that it sells eventually.
But David Porter, co-owner of specialist wholesale company Easisell, reckons his firm has the solution.
Easisell supplies c-stores with a range of goods that includes cards, stationery and toys as well as household items such as cleaning products and black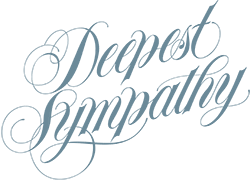 bags. Crucially, it will supply cards in small quantities and take back stock that doesn't sell through.
David told Scottish Grocer: "My system is unique because we sell individual cards as well as packets of six and 12 cards – this increases the shop's range and cuts its stock down."
He added that card sales are "generally ticking over", with all main card types selling well. Birthday cards that feature animals are popular. Some cards that meet a particular need at a given time, such as sympathy cards, are also doing well, he said.
The company, which is run by David and his wife, supplies shops through van sales on a five-week cycle.