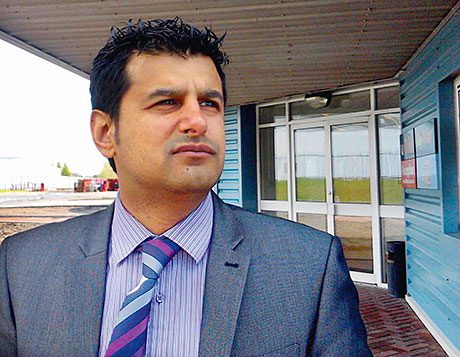 THERE'S a new man at the top of Scotland's wholesale industry representative organisation. Asim Sarwar is the youngest-ever president of the Scottish Wholesale Association.
The 31-year-old managing director of the Glasgow-based cash and carry group United Wholesale (Scotland) will take over from George Benson at the trade association's annual conference, in Crieff later this month.
United Wholesale (Scotland) operates two cash and carries in Glasgow, one on Maxwell Road in Glasgow's south side and another in Queenslie. The firm has a long association with the SWA. Ali Afsar, the wholesaler's buying controller (grocery and non-food), is already a member of the trade body's managing council.
Sarwar is the son of Mohammed Sarwar, the UK's first Muslim MP. One of his brothers, Anas, took over his father's seat, Glasgow Central, and is deputy leader of the Scottish Labour Party.
"This is a tremendous honour for me and United Wholesale (Scotland)," said Sarwar. "It's an important position that carries considerable responsibility.
"During his three years as president, George Benson has brought lots of new ideas to the table, including our ground-breaking mentoring programme designed to improve skills and nurture emerging talent within the Scottish wholesale industry. I look forward to further developing this excellent training initiative and, in due course, introducing some ideas of my own.
Benson said: "I am delighted to be handing over the reins to such an enthusiastic, young wholesaler. Asim will be an articulate and effective figurehead for the SWA as we continue to lobby government on key issues affecting the wholesale industry, develop relevant training programmes and help our members' businesses become more profitable.
The SWA conference will debate Scottish independence and hear several presentations. Conference speakers include inspirational Falklands War veteran Simon Weston OBE.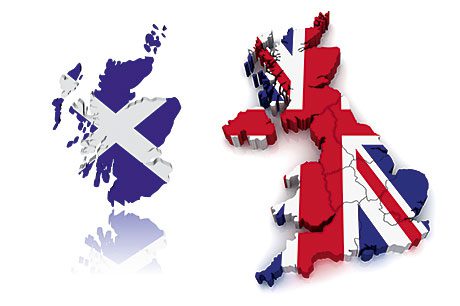 Images – Asim Sarwar of United Wholesale (Scotland) will become the youngest-ever president of the Scottish Wholesale Association at its conference this month. The great debate. The SWA conference will discuss the independence issue.