NHS report claims restrictions on volume deals have led to a drop in wine purchases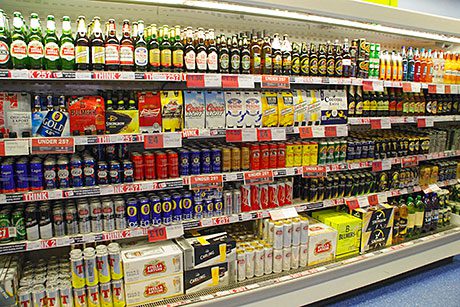 THE amount of alcohol sold in Scottish shops has fallen 2.6% in the year since multibuy deals were banned, according to an NHS report.
And the study, 'Monitoring and Evaluating Scotland's Alcohol Strategy: The impact of the Alcohol Act on off-trade alcohol sales in Scotland' published last month by NHS Health Scotland and Glasgow University, argues the decline is due, at least in part, to the measures to restrict off-trade alcohol promotions that were in the 2010 Alcohol Act.
The report says there was a 2.6% drop in per adult off-trade alcohol sales in the 52 weeks after the Act was implemented in October 2011.
That was driven mostly by a 4% decline in off-trade wine sales, following the ban on quantity-based discounts such as three bottles for £10. In England and Wales, where the Act doesn't apply, there was no similar decline, it said.
But the findings were questioned by Miles Beale, chief executive of the Wine and Spirit Trade Association, who said the report failed to show any evidence of Scotland's ban on multibuys influencing alcohol misuse.
"The report acknowledges that there is currently no direct evidence linking multibuy promotions to alcohol consumption in the off-trade. However, we do know that overall levels of alcohol consumption are in decline, with UK consumption down 16% since 2004," he said.
And the report was also at odds with the findings of wine company Accolade Wines' Wine Nation report of December 2012. It said figures from Nielsen, CGA and Kantar showed that the decline in wine purchases on both sides of the border had been similar in the period after the ban.
If anything the frequency of wine purchase in Scotland had increased, it argued.