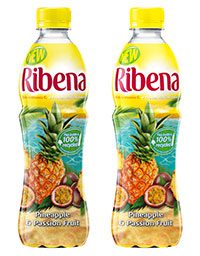 RIBENA, a blackcurrant drink for 70 years, has gone tropical. With the exotic flavour sector growing at 20%, maker GlaxoSmithKline (GSK)introduced Mango and Lime and Pineapple and Passion Fruit in a 500ml ready-to-drink bottle earlier this year.
Lucozade Sport, another GSK brand, is also backing the trend. Its specialised sports drink, Lucozade Champions' Choice, comes in Mango and Passionfruit (as well as Lemon and Lime).
Champions' Choice is promoted via the drink's partnership with Jenson Button and the Vodafone McLaren Mercedes motor sports team.
"Three trends influence consumers' choice of food and drink: health, convenience and value," GSK's Georgina McElwaine, said.
"This is the same for soft drinks where new product development, aligned to these trends, has been a key driver of the market.
"Innovation and health have been fundamental to driving market performance in 2012 and will continue to be important in 2013. Without new product development, the soft drinks category would be flat."
To respond to the demand, GSK has also developed drinks that multitask.
"For example Ribena Plus offers health benefits over and above refreshment. These products are designed to help people perform at their best with added vitamins and minerals," she said.