THE growth in the RYO tobacco market brings extra opportunities for retailers to sell smoking accessories and one of Britain's biggest accessories suppliers says 2013 is proving to be an exciting year for its major brands.
Quoting Nielsen Scantrack figures, Republic Technologies (UK), the firm behind the Swan and Zig-Zag accessories ranges, said that in 2012, the RYO market grew 11.2% on a moving annual total basis. And that, it argues, offers Scotland's retailers an opportunity to maximise profits from the tobacco category – by selling high profit-on-return products, that cost-conscious customers view as convenient, at a time when many cigarette brands are facing declining sales.
Eleni Koulara, marketing manager at Republic Technologies (UK) has clear ideas on how to maximise profits from RYO accessories.
"The key is to stock major growth lines such as multipacks and combipacks for these market-leading ranges," she said.
"These provide smokers with the choice and premium quality they're seeking at affordable prices. In particular, combipacks have grown 19.6% in 2012, versus 2011, in the impulse market."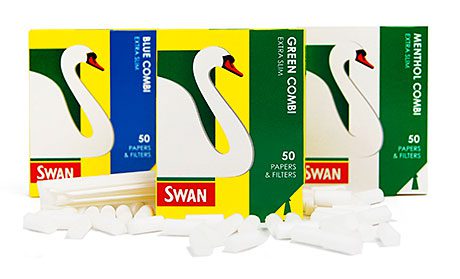 Koulara said retailers should use the well-known Swan brand to act as a signpost for the accessories category. The side of the gantry is the best location for RYO accessories, she suggested, as the more noticeable the items are, the greater the sales.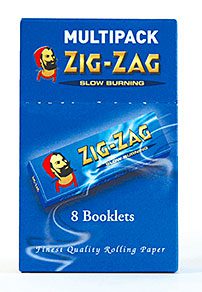 "Smokers are looking for brands they know and trust and if their preferred choice isn't available, they're likely to buy elsewhere," she added.
So she suggested that retailers also look beyond the main volume drivers. Menthol filter tips now account for one in 10 of all filter tips sold, she said, and combipacks are likely to be bought by seven out of 10 smokers, if stocked.
The Swan brand, Britain's biggest-selling filter brand, is celebrating its 130th anniversary in 2013 with new product development and brand support.
And the firm's Zig-Zag brand of cigarette papers, which it says is growing quickly, will also receive brand support in 2013.
Part of that activity has seen Zig-Zag become an official partner of Premier League Darts – said to be Britain's biggest indoor sporting event – and the World Darts Championship, taking place in December 2013.
Televised live on Sky Sports, the four-month league competition is played at arenas across the UK, and features some of the world's best darts players competing for a place in the playoff, held at London's O2 Arena each May.
Zig-Zag has branding on set at each televised Premier League event as well as player patches at the World Matchplay, programme advertising, sampling rights and hospitality during the competition. The World Darts Championship is the sport's biggest tournament, with 72 of the world's best professional darts players gathering at Alexandra Palace in London.
Darts TV audience figures are second only to football, said the firm, with darts estimated to attract a TV audience of 12.5 million viewers.
"The partnership provides a major platform for us to connect with our customers," said Koulara.