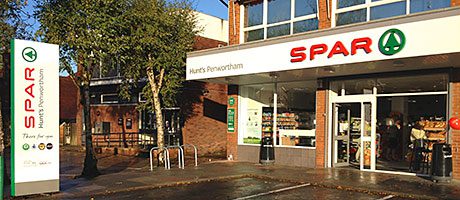 PROBABLY the biggest business news story in recent times on the symbol store scene has been the developments at Costcutter and Palmer & Harvey.
The agreement, announced in March, revealed the formation of a major new buying group The Buyco and was supposed to see Mace stores transfer into the Costcutter operation.
But that change is now hanging fire after the Office of Fair Trading said it was to investigate the deal.
In an official statement after the OFT announcement Darcy Willson-Rymer, CEO Of Costcutter Supermarkets Group, said: "The impact on market competition was part of our considerations when completing the deal with Palmer & Harvey and we are therefore confident that the OFT and, should it prove necessary, the Competition Commission will agree with our position.
"Ultimately, this deal is about bringing together two groups of independent retailers to enable us to get lower prices for all of our members."
But the original deal did suggest a time of change may be about to descend on symbol store retailing.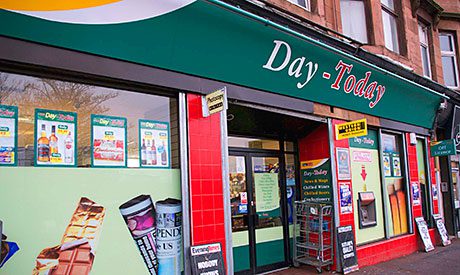 • Costcutter Supermarkets Group had already developed a segmented portfolio of fascia to serve different markets – with Costcutter, My Costcutter and Kwiksave.
• Now Booker, the wholesale giant behind the Premier fascia is trialling a new value c-store brand Family Shopper, designed to win some of the current business taken by different types of discounters like Aldi, Lidl and Poundland.
• In Scotland Day-Today the fast-growing symbol store group connected to United Wholesale Scotland has developed its premium black-themed version of the fascia to add to the mainstream Day-Today and its style for smaller stores, Day-Today Express.
• Spar the pioneer of symbol stores in the UK announced last Autumn that it was to trial a new concept store style. It's designed to put fresh produce, quality food and local suppliers at the heart of the new style store.
Spar has also developed its own forecourt fascia style which takes the Spar name throughout a filling station and c-store site.
• Nisa is another of the symbol organisations that has segmented its symbol offer. It now provides Nisa solutions for different sizes of store and Loco, which was launched as a freshly designed store to suit local shops. And it too has been developing its forecourt symbol offer.
Nisa provides a 12,000 product range and has been marketing heavily in a programme that has include TV advertising, it has developed its own EPoS system and has appointed a symbol group training manager.
• Best-one, the symbol group from the Bestway Group, which also includes Batleys, has been developing its training services too.
It has launched a new low-cost online training programme for independent retailers and their staff, to help boost customer service and meet legal and regulatory standards.
The 'C-Store Essentials' package includes courses for all staff across 10 modules and managers can undertake three more modules.
Stores with up to 10 staff pay £200 to allow all employees to do all courses. Those with 11 staff or more pay an additional £75.
• At Glasgow-based United Wholesale Grocers, the firm says its Shopsmart fascia offers retailers all the benefits of a symbol group without the cost. Its package typically adds 29% to store turnover, the firm says.
• Wholesaler Landmark says its Landmark Express symbol retailers are benefiting from the growing sales success of its own-brand lines. In its recent 40 Great Groceries promotion 40 core grocery lines in its Landmark ranges offered 40% profit on return. And Lifestyle Express retailers got £40 cashback if they increased the number of Lifestyle grocery lines they stocked.