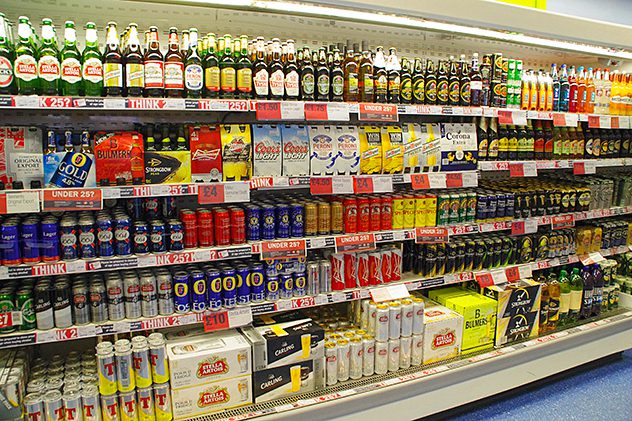 The legal challenge from the Scotch Whisky Association and other drinks industry bodies to the law passed by the Scottish Parliament that would introduce minimum unit pricing of alcohol has been rejected.
The SWA took action against the proposal, arguing it would breach UK law that covers the authority of the Scottish Parliament and that it would breach European law.
But the Court of Session judgment issued today (3 May 2013) said the introduction of minimum pricing would be legal and found no grounds for the action brought by the SWA.
The decision posted on the Judiciary of Scotland website said that Lord Doherty refused the petition, "holding that the Act was not outside the legislative competence of the Scottish Parliament; and that the proposed Order setting a minimum price was within devolved competence and within the powers of the Scottish Ministers".
The court ruled that the Acts of Union didn't impede the minimum pricing measures. It also held that the measures were not incompatible with EU law saying that they were justified on the grounds of the protection of the life and health of humans.
The SWA has 21 days to appeal the ruling.
The Scottish Parliament passed The Alcohol (Minimum Pricing) (Scotland) Act 2012 in May last year and it gained royal assent late last June but implementation has been delayed while the legal challenge was heard.
The Act sets the minimum unit price at 50p.
At that amount there would be few effects in the on-trade where prices generally are higher than 50p per unit already.
However in certain product categories in the off-trade the effect on prices would be significant.

At 50p per unit the minimum prices of different drinks would include:
70cl bottle of whisky at 40% ABV – £14
70cl bottle of vodka, gin or white rum at 37.5% ABV – £13.13
500ml can of standard lager at 4% ABV – £1
75cl bottle of wine at 13.5% ABV – £5.06
500ml bottle of fruit cider at 4.5% ABV – £1.13
2l bottle of strong cider at 7.5% ABV – £7.50