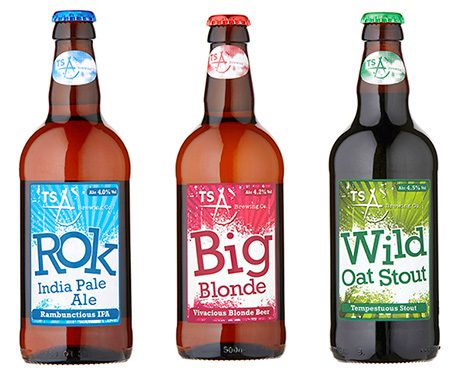 THINK young adult brands and you'll often think RTDs, shots, shooters, flavoured spirits and energy drink-enhanced products.
But ales? Well not so very long ago ale would have been thought of as an old man's drink but times have changed.
Craft and traditional ales have captured the imagination of those who are interested in taste, flavour and provenance. But then along came a generation of American craft brewers eager to experiment and push traditional skills, recipes and materials to the extremes and in doing so changed the nature of beer interest. And then along came Peterhead-based brewer Brewdog who merged high-quality modern style ales with a substantial layer of attitude and edgy 21st century, social media-influenced brand culture.
It hasn't gone unnoticed in other parts of the beer business.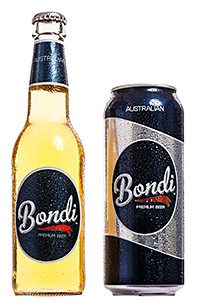 Graham Coull of VC2 Brands, the company behind flavoured spirit Stivys, and TSA, the bottled ales firm, explained that its recently developed three-strong modern ales range is aimed very directly at 25-35 year old beer enthusiasts rather than their dads. He's open about the fact that TSA's decision was influenced by the success of, and the vibe around, the Brewdog beers. And he thinks his firm's range is now bringing something to the targeted consumer group and is beginning to make connections.
"We have three beers – Big Blonde, a lager style beer at 4.2% alcohol, Rok an IPA at 4% and Wild oat stout at 4.5%," Coull explained.
They're available in 500ml bottles in the off-trade, which is where most of the business is currently being done, though there are plans to produce a keg version of Rok for pubs.
"They're actively targeted at 25-35 year olds," Coull said.
"It is a male-oriented category, there's no doubt about that, but more women are also drinking and buying beer. We find Big Blonde, in particular is drunk by both sexes.
"In the off-trade we're getting more distribution and we're finding that repeat orders are coming in faster than the traditional lines.
"We're talking to one of the big convenience operations and it's clear that some c-stores are looking to stock a range of ales that can help widen their offer overall."
Specialist and independent beers generally seem to be targeting young adults more directly than before.
Bondi Beer launched through Bestway Group ahead of Christmas is designed to reflect the relaxed, youthful culture of the Australian beach.
And drinks firm Global Brands last month launched Buddy's Bourbon Flavoured Beer, complete with a label that honours JW Buddy's "disrespect for convention" embodied in a crown that carries the strap line 'Make Your Own Rules'.
Images – Top, The modern ale range from TSA. Big Blonde is a lager style beer, Rok is an IPA and they're joined by Wild oat stout. They're aimed at 25-35 year-olds. Above, Bondi, launched ahead of Christmas and designed to catch the spirit of the beach.