Petcare becomes key area as dog food sales top £1bn and treats sales soar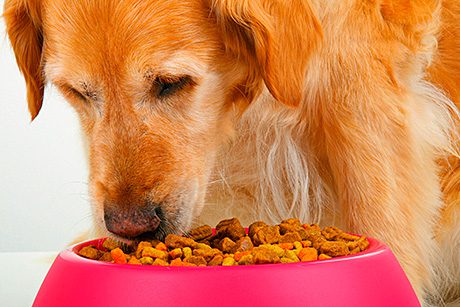 RECESSION? What recession ask the nation's dogs, who are enjoying luxury meals and treats while their owners tighten their belts.
Recent Mintel research found sales of dog food reached a record £1bn in 2012, with treats accounting for quarter of all dog food sales. And owners aren't too keen on additives either – natural treats increased by 8% over the same one year period to reach £40m.
But while sales of chocolates and other rewards are booming, the wet and dry dog food sector has been less impressive as consumers switch to homemade alternatives. It seems that more than a third of Britain's cat and dog owners rustle up a home-cooked dinner for their pet.
The wet dog food category has remained virtually static (at £433m in 2012) while volumes decreased by 1%. Value sales of dry dog food have been nothing to bark about either, increasing just 2% between 2011 and 2012 to reach £287m.
Alex Beckett, senior food analyst at Mintel, said: "Four in 10 pet owners agree they would rather cut back on their own food before cutting back on their pets'. One in five are concerned there are not enough gourmet cat and dog foods available and half of all pet owners are worried about their pet getting all of the right nutrients."

Image – Pets are eating better food than their owners, with treats proving particularly recession-proof. UK shoppers spent £239 million on treating their animals in 2012.