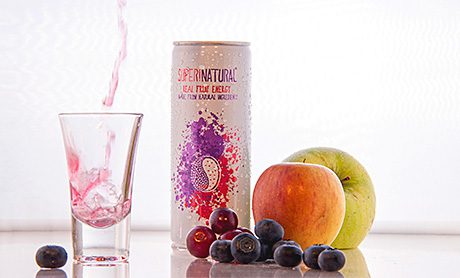 THE economic downturn has made consumers think more about what value means, and the change in attitude has affected their sport and energy drinks choices, according to Georgina McElwaine, GlaxoSmithKline (GSK) consumer healthcare category controller.
McElwaine argues that for some consumers, value is purely about price – they are looking for the cheapest product. Some look at the quality of the product and weigh that up with the price. But increasing numbers of consumers are now looking at the full picture when they're choosing sport and energy drinks – they want to know about the "functional and emotional" benefits that they will get from the product, and want to be sure that the brand they choose is the one they want to be seen with.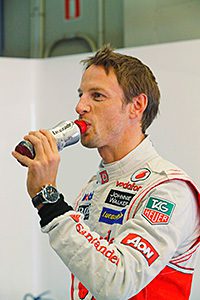 Overall, McElwaine says, more consumers are now choosing "functional products", ones that they reckon will give them some sort of benefit, and she reckons it's that growing trend that has helped sports and energy become the fastest growing part of not only the soft drinks category, but of the total grocery category.
So what can be done to ensure sports and energy drinks continue to grow? And what can retailers do to make the most of sport and energy sales? Manufacturers should continue to look for exciting ways to meet the demands of consumers as "innovation is key", she said.
In store, higher-priced branded drinks should be most prominent as they will have a higher cash margin for the retailer, said McElwaine. They should be given the greatest amount of space, should be available in a range of flavours and there should be PMP versions too. Cheaper, own-label brands should also feature but should be less prominent, she argued.
GSK has launched a new "specialised sports drink" in partnership with F1 driver Jenson Button and the Vodafone McLaren Mercedes team. Champions' Choice is available in mango & passionfruit, and lemon & lime flavours. GSK says the drink is a blend of glucose and electrolytes for improved physical performance, and added caffeine for mental performance.
It also recently launched Lucozade Revive, Lucozade Sport Caribbean Burst, Lucozade Energy Caribbean Crush and Lucozade Energy Pink Lemonade.
• Recently launched Scottish energy drink Supernatural was on show at hospitality, tourism and catering event ScotHot, and at the International Food and Drink event, in March. The product is made from pure fruit juices.
Images – Above, GlaxoSmithKline has introduced a new sports drink Champions' Choice, in partnership with Jenson Button and Vodafone McLaren Mercedes. Top, Scottish energy drink Supernatural is new to the market.