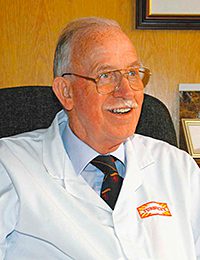 BOYD Tunnock, head of the Uddingston-based Tunnocks, famous in Scotland and abroad for its Teacakes and Caramel Wafers, turned 80 in January.
Staff at the firm are being invited to a special birthday celebration this month and the biscuit supremo told the firm's local newspaper he has absolutely no plans to slow down.
The firm is currently spending £2m renewing its plant, he said.