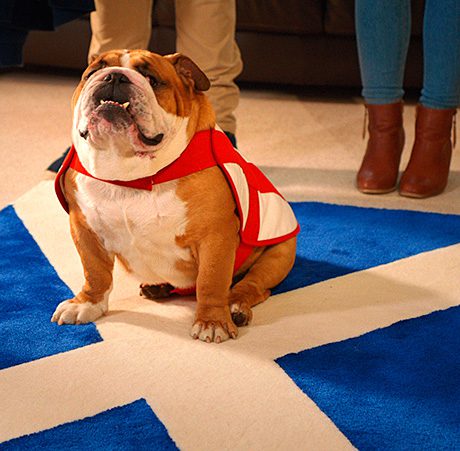 IT'S a brand that many think helps define Scotland but Irn-Bru's latest TV ad brings a staunch English dimension to its marketing mix.
The latest ad in the Irn-Bru Gets You Through sequence shows how the best-known Scottish soft drink can help its fans take a sip, pause for a moment and then deal with life's awkward or embarrassing little challenges.
In the ad, bagpipe-loving Mr McGhee, who probably replays his video of Archie Gemmill's famous goal against the Netherlands every day, has to face up to the fact that his daughter's new boyfriend is an England fan.
One sip of Irn-Bru helps him deal diplomatically with the introduction, another helps him get over the sight of young Geoff's commemorative 1966 England World Cup victory football top.
And a third means he can say nice things about pet bulldog Wembley – who has his own way of saying hello.
The ad follows the earlier Irn-Bru Gets You Through commercial where a new father finds out his daughter is to be called Fanny.
Image – Hello Wembley!