RETAILERS have asked Chancellor George Osborne to use the budget to help them get through the recession. That is, they say, within his power.
A British Retail Consortium study shows operating costs have increased by a fifth since 2006, with centrally-driven costs rising most rapidly. Over the same period retail sales values increased by just 12%.
While private sector costs, such as rents, have responded to economic realities, business rates and utility bills have gone up.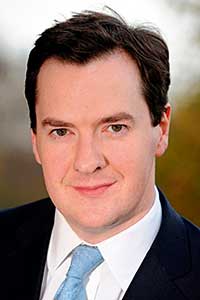 High-profile businesses like HMV and Blockbuster going into administration, shows the pressure is on, the BRC says.
Come March 20, it is calling on Osborne to freeze business rates, introduce the £10,000 personal tax allowance to increase consumer confidence, apply a "one in, two out" rule to new regulations to cut red tape and introduce a National Insurance holiday for companies taking on an unemployed young person.
Osborne is also under pressure to dump the beer duty escalator. The Forum of Private Business, the TaxPayers' Alliance and the Wine and Spirit Trade Association say its preventing growth.
The Forum's head of policy, Alex Jackman, said: "Beer tax has rocketed by 40% since 2008. These kind of increases are unsustainable. Further increases to beer duty is pure folly and damaging to small business."