Confectionery is a category that's seen major developments in recent years. But what are sweet lovers looking for now? Are gums and jellies still popular? What about extreme flavours? And are consumers looking to recapture their youth with sweet tastes from the past? Three major confectionery players tell us more.
TO achieve significant success in sugar confectionery retailing, convenience store owners and operators should ensure they showcase core confectionery products in excellent display areas –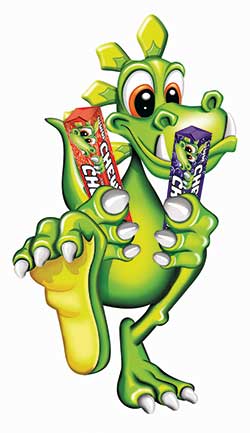 because as confectionery purchases are highly impulsive, the better the display the stronger the sales. That's the view of sugar and chocolate confectionery brand giant Mondelez International, the group behind brands like Cadbury, Maynards, Basset and more.
It's important, says Mondelez, both to assemble the right range for customers and to make sure the display area highlights well-known brands.
But those displays should also recognise developing trends – and products, sizes and packs that are growing sales. Right now, Mondelez argues, that means retailers should be turning on to price-marked packs and sweets with extreme flavours.
According to Susan Nash, Mondelez International trade communications manager, the location of a store's main confectionery fixture is crucial.
She said it should be positioned in a "high traffic" area, and should include options that cover all the reasons consumers have for buying confectionery – for themselves, for sharing, or as gifts.
Top sellers should be given substantial space, best-selling SKUs should be double-faced, and products should be available in a variety of sizes and formats, she said.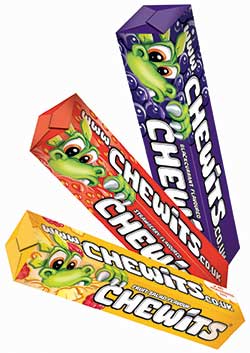 "People are looking to treat themselves, either alone or with others, so retailers should stock a range of sweet snacks in varying formats, for example PMPs, small bags and sharing bags, to help them capitalise on this trend."
More advice on display can be found at Delicious Display, Mondelez International's online trade communication service which provides retailers with category management advice – www.deliciousdisplay.com
Quoting Nielsen data to 12 January 2013, Mondelez says sugar confectionery is worth just over £1.3bn in the UK and growing by 3.9% year on year. Part of that growth is down to the increasing popularity of sharing-sized bags of sugar confectionery products. Again using Nielsen data, it says sugar confectionery bagged lines are now worth £531m and growing by 5% a year, with its own bagged products now worth more than £105m –Bassett's and Maynards bags reaching £43m and £40m worth of sales respectively.
Nash said sour-flavoured sweets in sharing-sized bags are now doing particularly well. To respond to that popularity, Mondelez recently introduced Maynards Sour Patch Kids. There are five different "sour but sweet" candy characters – in orange, lemon, raspberry, lime and blackcurrant flavours.
"We're injecting some mischief and fun back into the market, with a product with youth relevance," she said.
Maynards Sour Patch Kids are available in 160g sharing bags and a 45g impulse size, also as a 50p PMP.
There were similar messages for retailers from Stuart Lane, commercial director, Leaf Confectionery UK, the brand owner of the Chewits and Vimto sweets brands. But he also had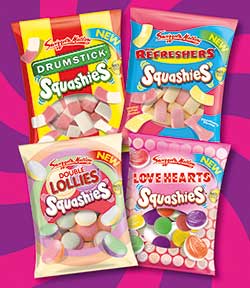 another piece of advice … think kids!
Store owners and operators should set up a designated area for children's sweets, Lane argued.
Sectioning off an area of the main fixture or creating a secondary display specifically for low-cost products that can be bought with pocket money can work well, he said.
Shelves should be set at a height appropriate for kids as they will want to explore the section themselves.
In that section and throughout the confectionery area all the important techniques of merchandising should be utilised. There should be a comprehensive range of styles – including chewy sweets, hardboiled sweets, gums and jellies, and mints.
Retailers should keep up to date with new confectionery products (70% of category growth comes from new products, he said), make sure PMPs are featured, stock traditional sweets, and experiment with daring flavours.
New products should be displayed clearly using counter-top packaging to entice impulse sales where possible.
And he reckons the effect of PMPs is hard to exaggerate.
"Confectionery is such a highly impulsive category," he said. "Price-marked packs can help achieve positive price perceptions in store with 44% of consumers stating that they are more likely to purchase an item on impulse when price-marked.
"The impact is even greater in confectionery, so we see this as a strong opportunity to add value to the impulse/convenience channel in particular."
But if price is undeniably important it isn't the only factor that encourages impulsive buying behaviour, he said. Confectionery purchases can be emotionally driven too.
Like some other confectionery suppliers he reckons many adults have, in recent times, have been looking for sweets that remind them of their childhood, so it's important for retailers to stock traditional and retro sweets, he said.
On the other hand sweet-loving teenagers tend to be looking for something different so it's also a good idea, he suggested, to have some daring tastes in the mix like Leaf's Chewits Xtreme – available in Sour Apple and Tutti Frutti flavours.
At Swizzels Matlow, head of sales Mark Walker said that offering variety, running cross-category promotions, and ensuring that displays are attractive can all help increase sales of sugar confectionery products.
But he was another who argued that it's vital to play in the children's confectionery market. In particular it's important to stock, display and actively sell variety bags and to recognise the increasing popularity of brands like Swizzels Matlow's Squashies and other gum and jelly sweets, which he said now account for 40.7% of the children's confectionery market.
Swizzels Matlow says that market has grown from £388m in 2011 to £450m now, an increase of 15.8%.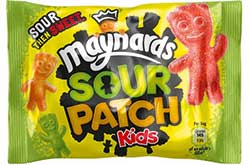 Product innovation and a greater emphasis on seasonal events has played a big part in that growth, said Walker.
The increasing popularity of the big night in has helped sales of sharing bags, which now include variety bags, such Swizzels Matlow's Loadsa Lollies. He said Nielsen figures show sales of variety bags are growing 14.1% year on year.
So, he argues, they deserve a place alongside large PET bottles of soft drinks and large bags of crisps in display areas designed to encourage big-night-in purchases.
Displays, generally, should be in a prominent position near the front of the store, he said.
And PMPS, especially £1 price-marked bags should also feature, as they encourage consumers to think of the store as an outlet that offers good value, he added.
[hr_dotted]
• According to Mondelez International, the sugar confectionery market is worth over £1.3bn
• It's a good idea to have a designated kids' confectionery section – with shelves at the right height
• 44% of consumers say they will be more likely to buy a product if it's price marked